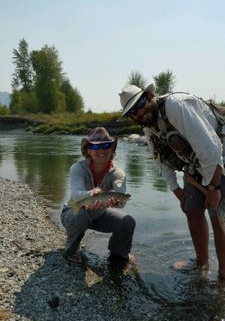 Whether because of the colder nighttime temperatures or the haziness in the air or some other cosmic thing that we can't identify, fishing the past couple days has been SOLID. The Snake has really shinned, showing clients just how good it can be. Fish have been crushing mayfly patterns in riffles (my simple orange grizz fly has been a go-to) and consistently bigger cutts are taking hoppers along the banks. All of this make for FUN dry fly fishing. What a great time to be fishing in Jackson Hole!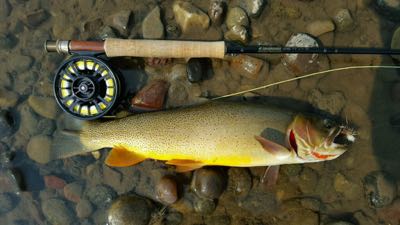 A nice "yellowbelly" on a hopper. Derek worked the bank and was reward with a few of these guys…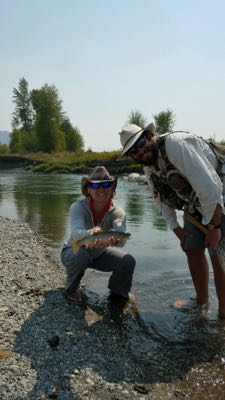 Laurel shows off a nice Cutt. Despite a slow start, a hatch came off mid-morning and made for a great day of dry fly fishing (the best she's ever had). Always fun taking her and Derek fishing!
https://tetonflyfishing.com/wp-content/uploads/2019/02/laurel-fish.jpg
400
225
testing
https://tetonflyfishing.com/wp-content/uploads/2019/02/tenton-fish-logo.png
testing
2015-08-25 00:00:00
2015-08-25 00:00:00
Strong week of fishing