I went to Southern California last week. San Diego to be
more specific. Jamie and I, determined to catch our favorite
band, Pearl Jam, flew down to escape the Jackson off season,
eat tacos, see friends and attend a 3.5 hours marathon of a
concert. While I can't claim to completely understand what
goes on in California, I can appreciate the beautiful weather
and great vistas. I debated taking a fly rod (I hear there's fish
to be caught in the surf) but thought it best to focus on other
things… Highlights of the trip included seeing some great
friends, a beach fire, the PJ show and a trip to some cliffs and
tide pools.
Hello friend. A barnicle that had hitched a ride on a big
piece of kelp. The ocean, with all it's creatures can keep a man
busy for quite some time.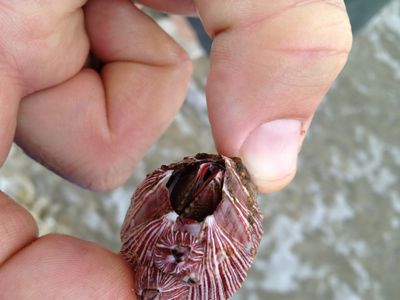 Caution: Mountain fishing guide loose on the boardwalk.
Shortly after this was taken, I got myself a shaved ice and
kicked back, taking in Pacific Beach.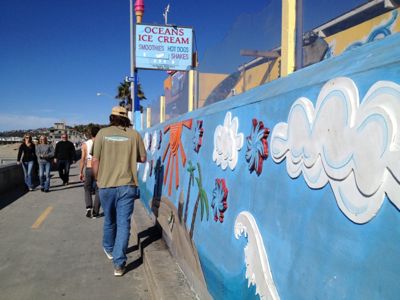 Jamie and I enjoyed morning strolls on the beach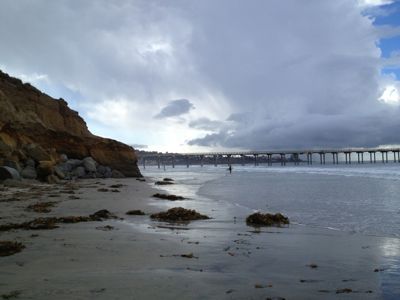 Celebrating my lady's birthday with a bonfire on the
beach..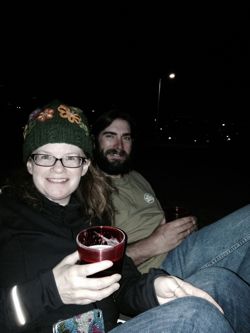 https://tetonflyfishing.com/wp-content/uploads/2019/02/sd21.jpg
333
250
testing
https://tetonflyfishing.com/wp-content/uploads/2019/02/tenton-fish-logo.png
testing
2013-11-27 00:00:00
2013-11-27 00:00:00
SoCal and Pearl Jam