I just had the pleasure of spending five days fishing with
my friend and long time fishing buddy, Kurt. Kurt tries to
make it out to Jackson once a year, and once again managed
to sneak in for a few days on the water. We split time
between Dubois and Jackson, finding fish in both areas. The
best fish of the trip came from the New Fork River, which we
floated a day before flows skyrocketed and fishing became
lousy. Another day spent drifting the Snake yielded several
cutthroat and whitefish, but was tough due to the rising water
levels and silt. Never the less, we had a great time catching
up and I enjoyed introducing Kurt to some new waters.
Fishing around here has changed considerably over the
past few days. Temperatures in the valley reached the high
70's and the sunshine really got the snow melting. While this
most likely means the end of spring fishing, I suspect that
we'll get an early jump on things around here this summer.
Hopefully local waters will be fishing well by the end of June!
Until then it's time to finish tying flies and get the yard work
done while there's still time. Hope everyone is well.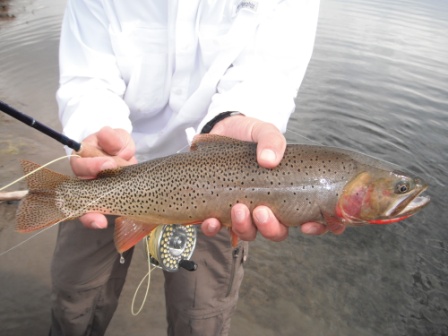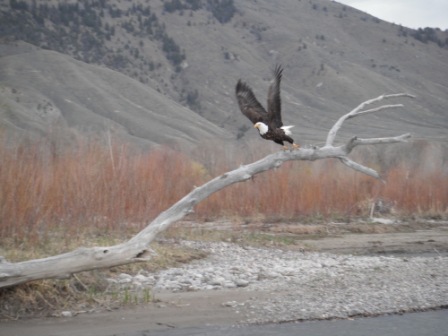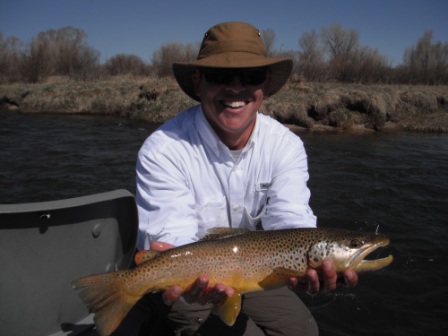 https://tetonflyfishing.com/wp-content/uploads/2019/02/DSCF0614.jpg
336
448
testing
https://tetonflyfishing.com/wp-content/uploads/2019/02/tenton-fish-logo.png
testing
2012-04-26 00:00:00
2012-04-26 00:00:00
A reunion tour