Now that guiding season has slowed, I get to do some fishing.
It should come as no surprise that October here in the Wyoming
Rockies means Brown trout. Shorter days get brown moving up
and down river gearing up for spawning. It's a great time to target
large, aggressive fish with streamers.
I hit the road yesterday morning with Lulus in hopes of finding
some nice fish with streamers. After a slow drive thanks to icy
roads, we hit the water amidst some early season snow. I choose
to fish my Winston BIIIX 6 wt; a great all purpose rod for out here.
Fish, both browns and rainbows were receptive to my white wooly
bugger-type streamers. By mid afternoon, after catching 8 or 9
nice fish we retreated back to the truck to warm up and head
home.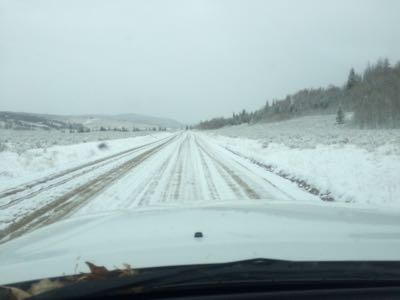 Roads were slow going thanks to an early season
dusting of snow. Fortunately we made it to the river.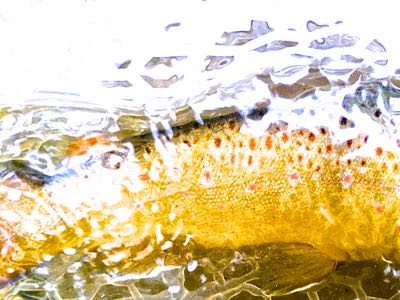 A little artsy; nice to capture this colored-up fall run
brown trout in the net.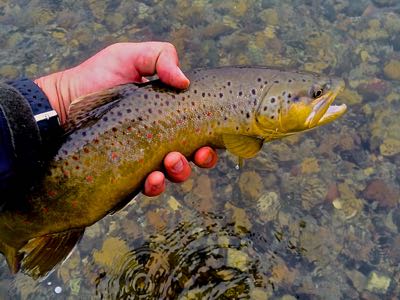 One of many fish that fell for my white streamer. It's
always nice to hook some sizeable fish late in the season. While
the weather might be less than desireable, late fall here in
Jackskon Hole and surronding areas is a great time to hunt for
trophy trout!
https://tetonflyfishing.com/wp-content/uploads/2019/02/octbrown3.jpg
300
400
testing
https://tetonflyfishing.com/wp-content/uploads/2019/02/tenton-fish-logo.png
testing
2015-10-28 00:00:00
2015-10-28 00:00:00
Late October brown trout fishing