It pays to have friends in nice places. This past weekend,
Jamie, Sage and I headed south to visit our good friends
Brandon and Rachelle in Clark, CO. Naturally, fishing was on
the agenda, but the real reason for the journey was to catch up
with old friends and meet the newest member of their family,
Wyatt, a strong 11 month old.
The Martins reside in Clark, CO, a beautiful area just north
of Steamboat Springs. Brandon recently joined Vista
Verde Ranch, tasked with running their fishing program
and guiding guests on the many great trout waters around
Clark. Fishing conditions were far from ideal during our visit,
but Brandon had a few tricks up his sleeve and introduced me
to some cool fish; including browns, rainbows, vibrant
Colorado cutthroat trout and Grayling. Fighting through an ugly
hangover courtisey of locally made bourbon, we got hiking,
eventually finding a big, nasty riffle that held several
archetypal Brown trout. The following day we tested out the
ranches new float tubes, fishing a nearby lake and meeting up
with the ladies for a picnic lunch. I had the pleasure of
catching Colorado cutthroat and grayling, two species I seldom
get to pursue. In addition to Brandon and I hooking some fish,
both wives also hooked a few fish, making it a memorable
Memorial Day!
Below you'll find a few pictures from our lake outing. Many
thanks to Brandon, Rachelle and Wyatt for a great time! If
anyone out there is looking to spend some time at a cool dude
ranch with great fishing, look up Brandon at Vista Verde!
Me and a cutthroat..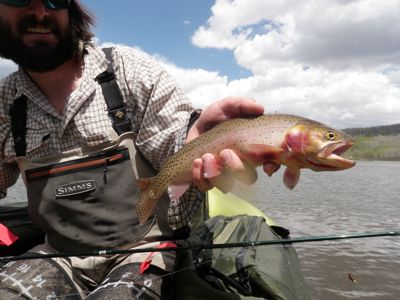 Brandon showing a grayling's dorsal fin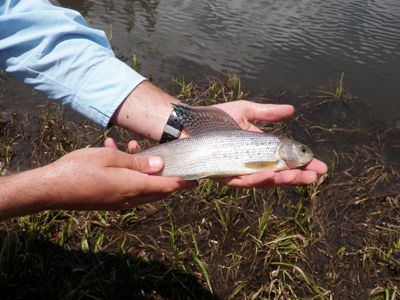 Brandon put his lovely lady, Rachelle on her first fish with
a fly rod…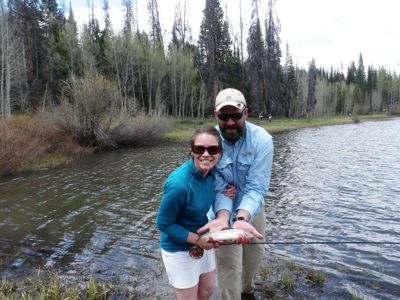 King of CO, Brandon shows off a Grayling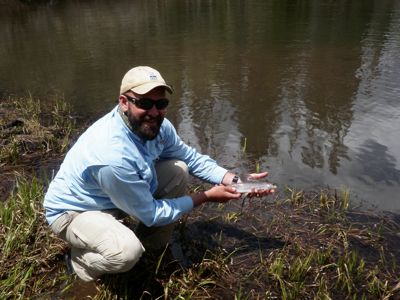 upclose and personal; these pictures don't capture the
subdle iridescent colors..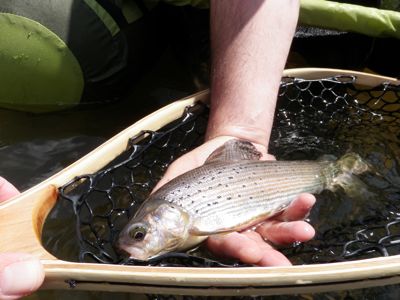 https://tetonflyfishing.com/wp-content/uploads/2019/02/grayling.jpg
300
400
testing
https://tetonflyfishing.com/wp-content/uploads/2019/02/tenton-fish-logo.png
testing
2013-05-29 00:00:00
2013-05-29 00:00:00
Weekend with Friends