Mid March always hints at warmer weather to come. All of a sudden days are longer and precipitation in the Jackson valley can just as easily be rain as snow. This past weekend gave us two glorious days of sunshine and relatively warm temperatures. Naturally the best thing to do was go fishing!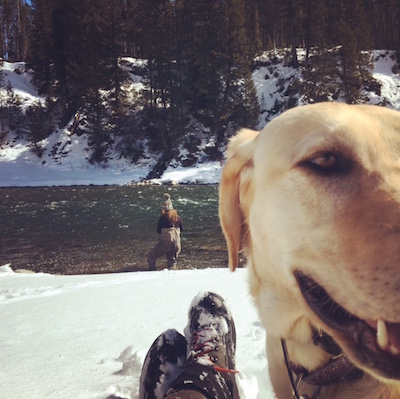 Jamie, Lulu and I loaded into the truck and headed south into the Snake River canyon. We donned snowshoes, allowing us to walk over snow and access a nice piece of water that has treated us well in the past. This was part fishing trip, park dog training expedition and all around family fun day. We were hoping to fish to rising cutthroat trout but they never materialized. I think that despite the air temperature, cold water prevented aggressive surface feeding. Instead we tied on nymphs and streamers and brought a few fish to hand.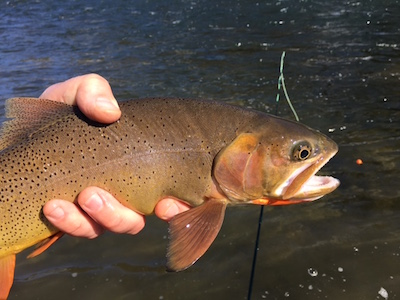 Overall Lulu did well. As some of you know, Lulu's retriever instincts kick into overdrive when fish are involved. While she did get excited, I think she did noticeably better. When we got home, we realized how great it was to get out together in the sun and on the water! Can't wait for more days like it to come.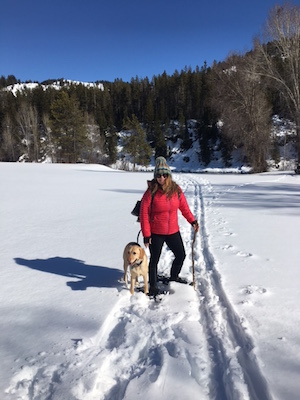 https://tetonflyfishing.com/wp-content/uploads/2019/02/IMG_3313.jpg
400
300
Nathan Bennett
https://tetonflyfishing.com/wp-content/uploads/2019/02/tenton-fish-logo.png
Nathan Bennett
2018-03-15 00:00:00
2020-02-25 13:36:41
Spring's springing