I spent Christmas eve casting nymphs to trout here in
Jackson Hole. The sun was shinning and temperatures were
near 30F, making for a few good hours of fishing. Given the
last minute nature of the outing, I didn't venture too far from
the car. A little wading through both snow and water, and I
found a nice long riffle to cast into. My size 20 red midge
nymph was a proven winner, and when it was all said and
done, I caught some fish and made it home in time to have
dinner and brace for Christmas.
It's always nice to see one of these beauties on a
cold day….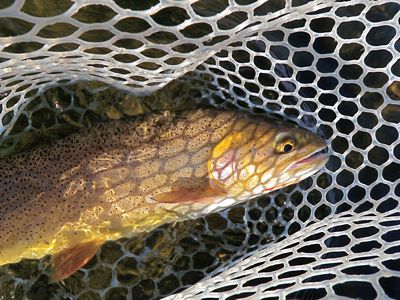 Can't go wrong with a Winston 5wt. Most of the time
I fished two nymphs on a tight line. I did use an indicator
though for a bit, but found tight-lining to be the ticket.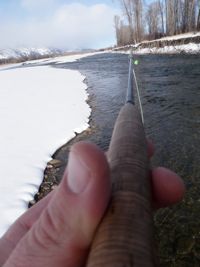 A view up river….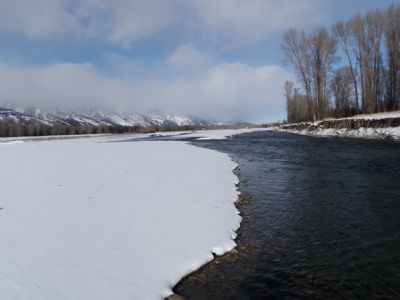 After a few casts, ice would build up on the guides
requiring some chipping…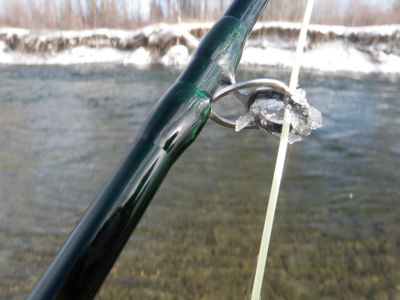 https://tetonflyfishing.com/wp-content/uploads/2019/02/xmasfish4.jpg
300
400
testing
https://tetonflyfishing.com/wp-content/uploads/2019/02/tenton-fish-logo.png
testing
2013-12-26 00:00:00
2013-12-26 00:00:00
Christmas Trout