Archive for month: December, 2018
https://tetonflyfishing.com/wp-content/uploads/2019/02/IMG_4545.jpg
300
400
Nathan Bennett
https://tetonflyfishing.com/wp-content/uploads/2019/02/tenton-fish-logo.png
Nathan Bennett
2018-12-19 00:00:00
2020-02-25 13:36:40
merry christmas
Well here we are in December, getting ready to close out 2018. Fly fishing-wise things are a bit slow at the moment here at Teton Fly Fishing world headquarters. Jamie and I took a nice road trip vacation a few weeks back, visiting friends in California. We had a great time and I managed to sneak in a day of surf fishing around Pismo Beach. Unfortunately the ocean was angry that day and I didn't have much luck. I definitely should have had a fast sinking salt line on my reel instead of a floating line. I wasn't able to get the fly down on the bottom due to the pounding surf. Oh well, live and learn. Overall though it was fun trying some new fishing and even more fun spending Thanksgiving week with great friends at the beach!
Since getting back home, I've been building cigar box guitars for christmas. My woodshop resembles Santa's workshop (minus the elves, although I could sure use them!) with wood, guitars and tools everywhere. Last weekend I took newlyweds, Nick and Aaricka out fishing for a few hours. Conditions were tough for these novices, but they picked up casting like champs and didn't complain at all about the temperatures. In the end, we had great day!
Aaricka learns to cast while Nick watches…. Fun day in the sun fishing the Salt river for these two newlyweds.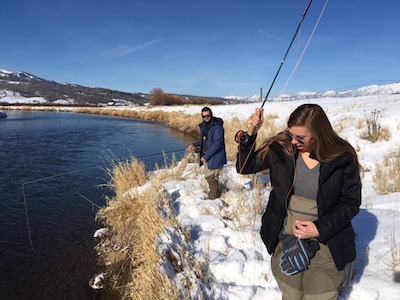 Me and some of my cigar box guitars at the Jackson Hole Christmas Bizarre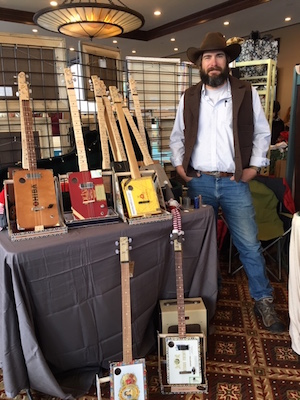 Lu and a Grand Teton Park Bison engage in a staredown….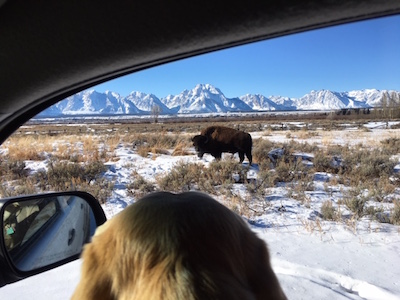 https://tetonflyfishing.com/wp-content/uploads/2019/02/IMG_4522.jpg
300
400
Nathan Bennett
https://tetonflyfishing.com/wp-content/uploads/2019/02/tenton-fish-logo.png
Nathan Bennett
2018-12-13 00:00:00
2020-02-25 13:36:40
December