I've been tying a lot flies recently. Any day not substitute teaching has been spent at the fly tying desk cranking out various patterns. I like to tie in the mornings with a fresh cup of coffee and podcast on the radio. As many know, I supply my clients with my own hand tied flies during the course of the season. I try to do most of my tying this time of year rather than during the busy fishing season. Naturally though some early mornings or late evenings, pre and post trips, require me to bang out patterns that are working well and I'm running low on. Over the years of guiding I've paid attention to patterns I use a lot, focusing on them rather than everything under the sun. Sure, I like to experiment too; creating my own patterns and tweaking existing flies to suit my needs better. I want flies that are durable and are quick to tie. And since most of the water I fish out here around Jackson Hole is fast flowing, freestone streams and rivers, the flies need to float well and be easy for clients to see!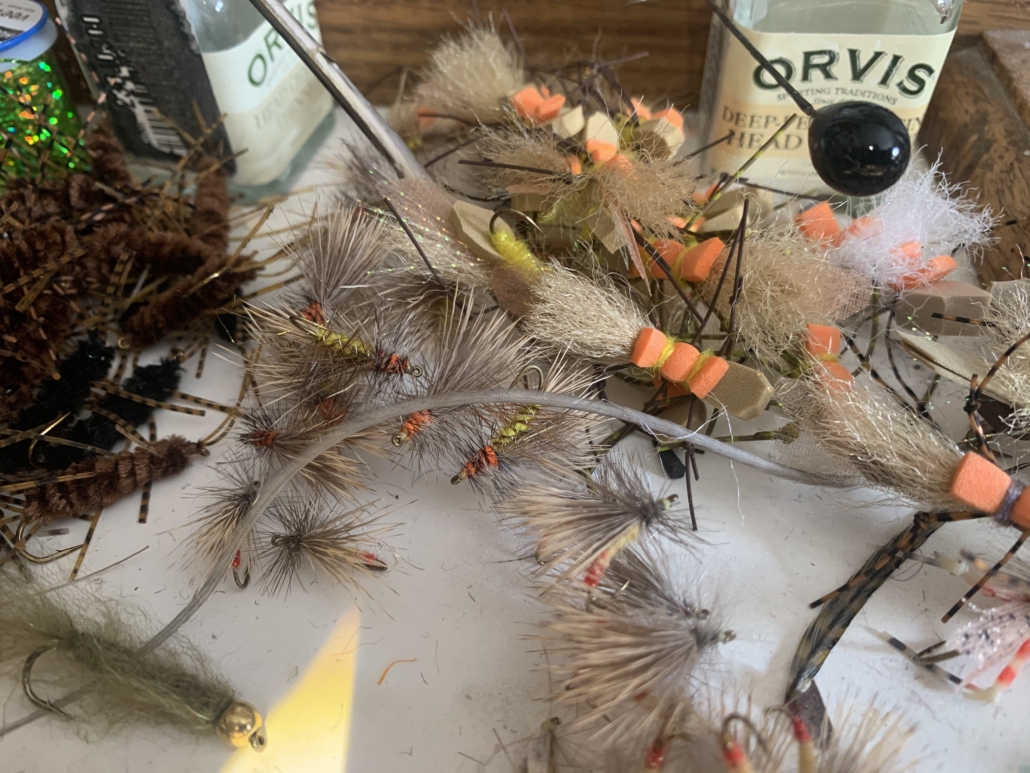 Fly fisherman are inundated with tons of new patterns every year. I think most of them are made to "catch" fisherman's attention more than fish. Sure every few years there are some innovative things to come off the vise, but more often then not "new" patterns are just slightly tweaked old ones. When clients ask me about fly patterns to have on hand, I often recommend many of the classic patterns. While they might not be as sexy as new ones with flash and bubble eyes, they work and there is a reason they're classics. Examples include: Parachute Adams, Stimulators, Elk Hair Caddis, Royal Wulffs, Double Humpies, Pheasant Tails, Hare's Ears, Prince Nymphs and Wooly buggers to name a few. I'm fairly confident that these patterns in various sizes will work 90% of the time.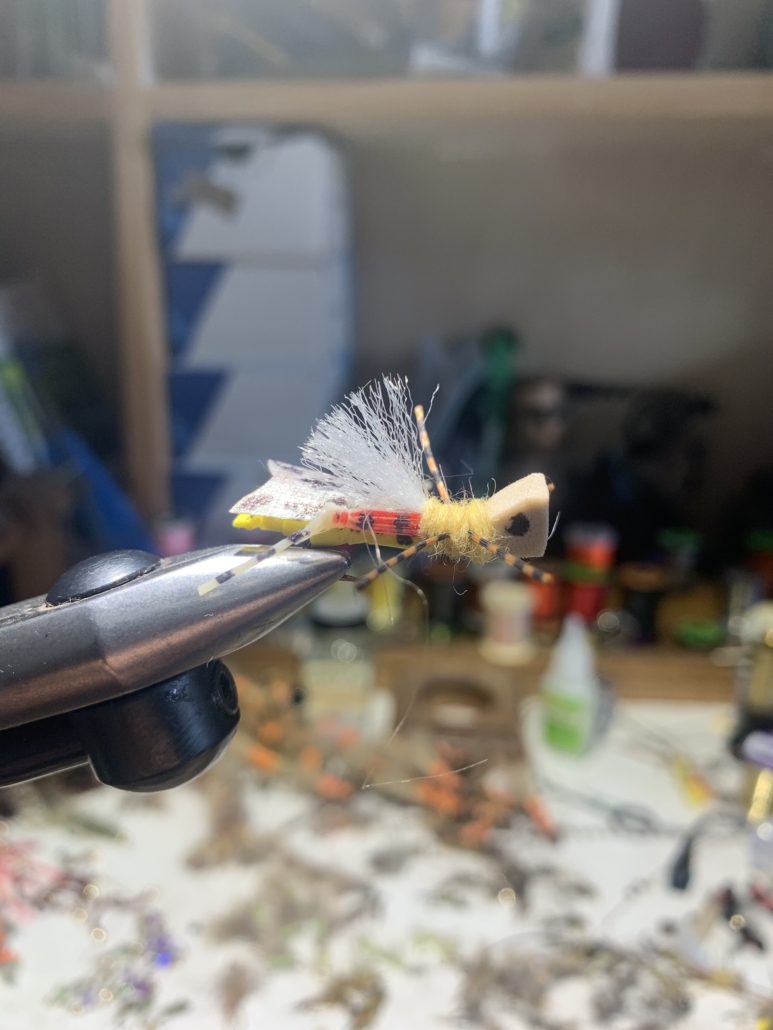 Of Course there are newer pattens that are fantastic, both because they catch fish and because they bring something new to the table. Kelly Gallop's articulated streamers come to mind as do any number of Chubby Chernobyl variations and hopper patterns.
At the end of the day flies are part of what makes fly fishing fun. Whether you're creating at your vise or stocking you boxes, it's fun to try and think what fly will outsmart a fish.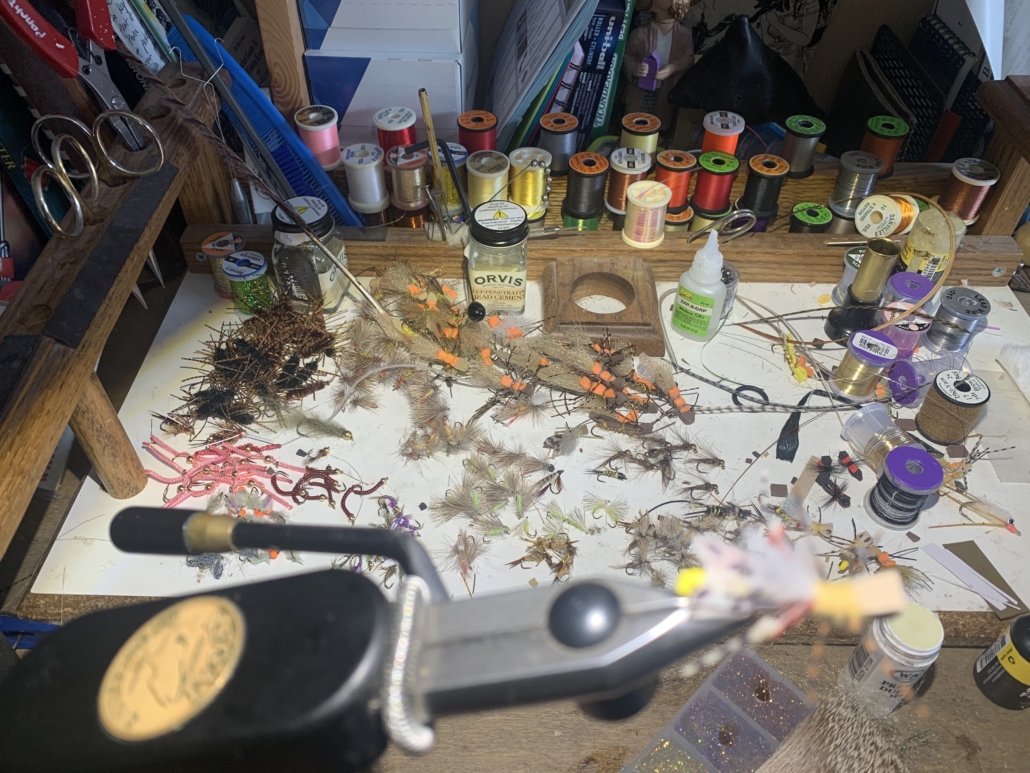 https://tetonflyfishing.com/wp-content/uploads/2021/01/56BCDD75-F921-4965-989E-A287BE26BA29-scaled.jpeg
1920
2560
Nathan Bennett
https://tetonflyfishing.com/wp-content/uploads/2019/02/tenton-fish-logo.png
Nathan Bennett
2021-01-27 14:02:46
2021-01-27 14:02:48
Fly Tying