We knew we were in for a great day when we stumbled upon a bear-jam in GTNP. Keeping tourists, locals and rangers gawking was a female grizzly bear and her two cub; seemingly unbothered by the chaos and rain. After a little bear viewing, Matt and I headed north to Yellowstone National Park. This time of year most people fish the Firehole for good reason. We had other plans though. Lewis lake and river were calling and we were answering.
The Lewis and I have always had a love/hate relationship. I've had some great days on it, mostly in the fall when the brown trout are angry, but I've also had moments of glory other times; when trout rise to hatching mayflies and caddis. With this in mind, we spent most of the day fishing the river. Unfortunately there wasn't too much going on. We fished and explored some great water and I did manage to catch two browns on nymphs, but we walked away wondering where the fish were. After having lunch, we drove back to the south entrance and hiked back to where the Lewis flows into the upper Snake.
The Snake was a high, muddy mess, but the Lewis was clear. We wandered up river for a while, seeing nothing but spawning suckers. Finally I managed one nice Cutthroat on a streamer, but again we were a little dismayed by the lack of trout. We ended up back at the confluence and Matt hooked up with some nice cutthroat trout and whitefish. After we both finally called it quits, we hiked back to the truck. Across the river in a meadow we spied another bear. After it disappeared into the willows we called it a day and headed home. I gotta say, despite the slow fishing, it was an awesome day. There's something nice and refreshing about wandering wild country in the rain. Can't wait to do it again!
Matt fishes some nice holding water. Nothing was holding though..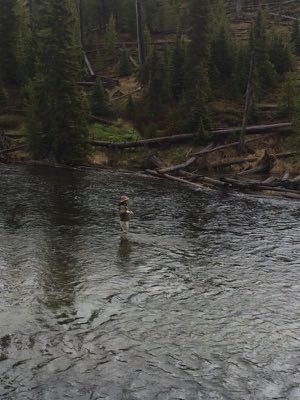 Never get enough of the brown trout..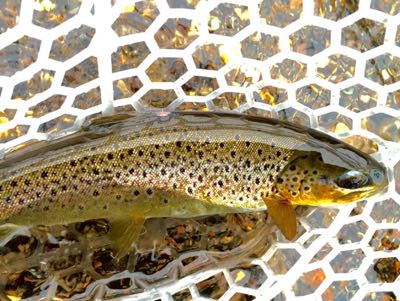 This tall trickling waterfall was the highlight of my day. Just one of the many surprises Yellowstone offers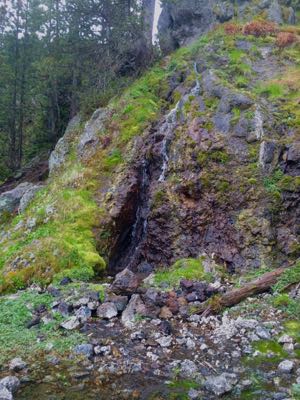 Breaking the ice. Nymphing a fast, deep run got this little guy.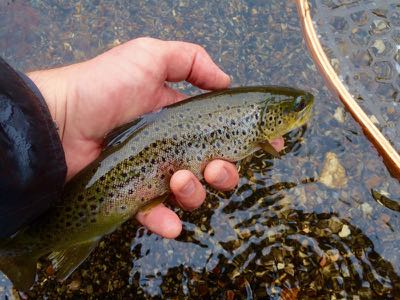 https://tetonflyfishing.com/wp-content/uploads/2019/02/lewis4.jpg
300
400
testing
https://tetonflyfishing.com/wp-content/uploads/2019/02/tenton-fish-logo.png
testing
2015-05-28 00:00:00
2015-05-28 00:00:00
Trout and Grizzlies