As expected this time of year, things have been busy. Family's visited, friends stayed with us, all of this in addition to guiding clients on area waters. September is my favorite time of year for fly fishing and so far it hasn't disappointed. Float fishing on the Snake has been a blast. Cutthroat trout are rising to well presented dry flies and anglers are catching some nice fish. Much of this is due to the mahogany duns and Hecuba drakes that are hatching regularly. Throw in some Blue wing olives, PMDs, hoppers and caddis and you can see why the fishing's been hot.
Ron shows off a nice Yellowstone cutthroat trout from Coyote creek. A multiday cabin stay allowed me to fish Ron on some rugged western Wyoming streams. The rewards were nice rainbow, brown, brook and cutthroat trout.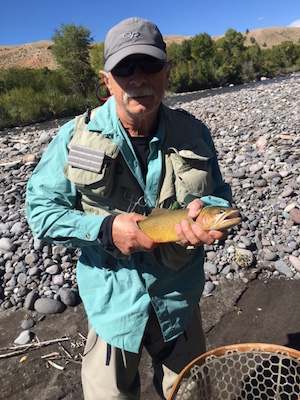 It doesn't get much prettier than a brook trout in the fall.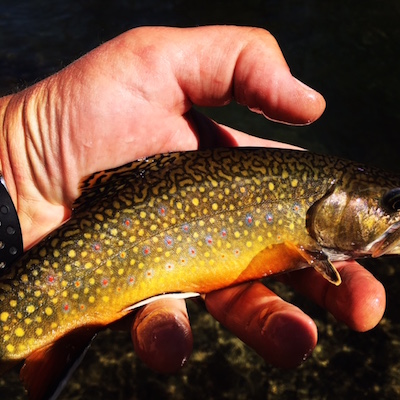 Craig is all smiles as he brings in a wild Yellowstone rainbow trout. I had a great week fishing him and his compadres, Bob and Mark. These guys fish with me every year and are a highlight of my fishing season!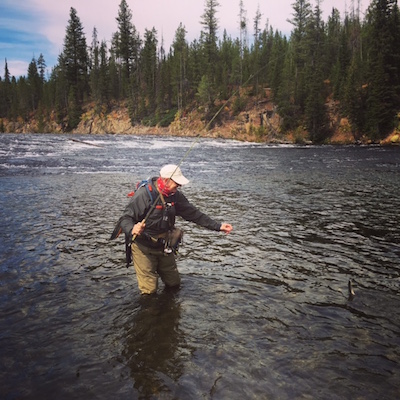 I love brown trout. Especially when they eat hoppers!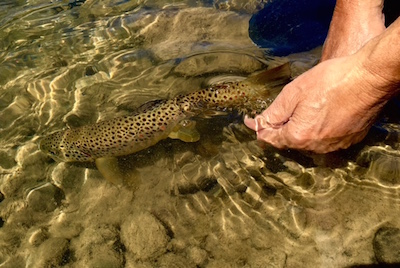 One of the reasons the Snake is fishing so well, the big Hecuba Drake. These are the double cheeseburger of the trout world and I can't tie enough of them!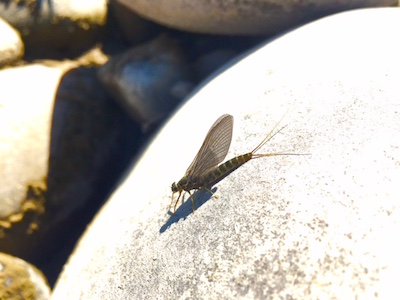 https://tetonflyfishing.com/wp-content/uploads/2019/02/FullSizeRender-21.jpg
300
400
testing
https://tetonflyfishing.com/wp-content/uploads/2019/02/tenton-fish-logo.png
testing
2016-09-18 00:00:00
2016-09-18 00:00:00
Busy time of year