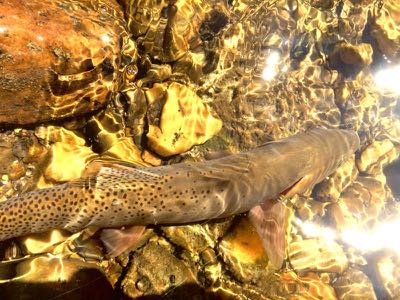 Jamie, Lulu and I got out for a few hours of fishing yesterday, taking advantage of some great spring weather here in Jackson Hole. We choose a small stream, not too far from home. Too celebrate the day, I broke out my Sweetgrass bamboo fly rod; a really great rod made by the guys up in Twin Bridges. I choose to keep it simple and tied on a Royal Wulff, figuring that any trout in this water wouldn't be too picky. The Wulff worked and we caught some fish; one of which was a real bruiser for such small water.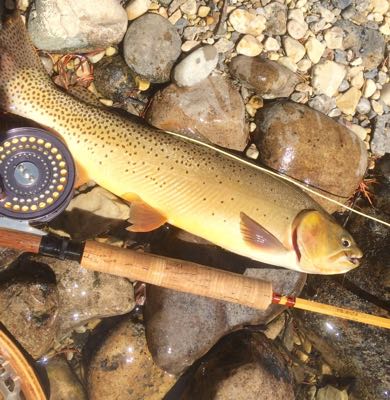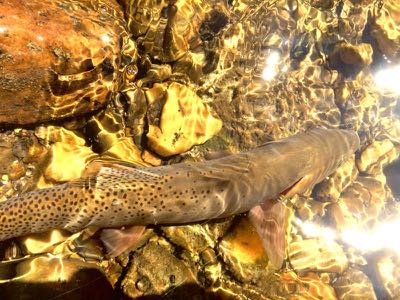 Jamie and I are gearing up for a trip to the Yampa River this week. We're joining friends and doing a 5 day float through Dinosaur National Monument. No fishing on this stretch due to the big, muddy, warm water, so I'm leaving the fly rods at home and taking my paints. My plan is to capture our journey in watercolors; should have a report (and paintings) when we return on Sunday night.
If anyone reading this is looking to inquire about a fishing trip, please know that I will be out of touch until Sunday night. You're welcome to email or call and leave a message and I'll be sure to get back to you when I get home.
https://tetonflyfishing.com/wp-content/uploads/2019/02/boow.jpg
300
400
testing
https://tetonflyfishing.com/wp-content/uploads/2019/02/tenton-fish-logo.png
testing
2016-05-03 00:00:00
2016-05-03 00:00:00
Some bamboo and cutthroat