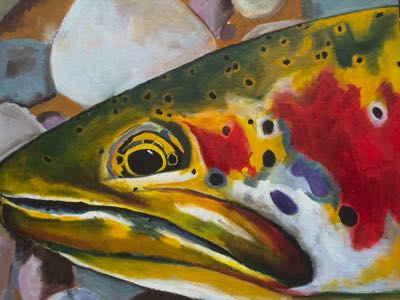 Lulu and I are spending some time at the Teton Fly Fishing
cabin while Jamie's out of town. Overall it's been cold and wintery
so fishing hasn't happened. I think I've gotten to a point where
sometimes it's better to just lay low rather than prove something
by fishing when it's too cold. It's not so bad watching movies,
spinning records, hiking and doing some artwork. 

Lulu and I took a good hike this morning high above the
Teton Fly Fishing cabin. I was winded, Lulu, not so much.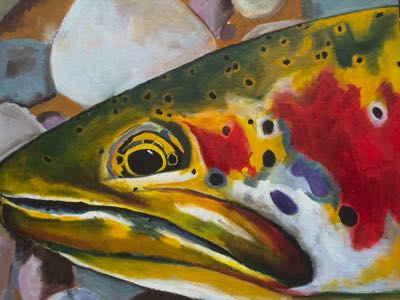 One of the many painting I've been working on
https://tetonflyfishing.com/wp-content/uploads/2019/02/trout-painting.jpg
300
400
testing
https://tetonflyfishing.com/wp-content/uploads/2019/02/tenton-fish-logo.png
testing
2015-12-11 00:00:00
2015-12-11 00:00:00
at the cabin