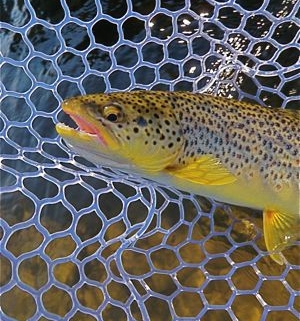 I've been fortunate to fish some great folks on several
different waters over the past couple weeks. For those looking
for a challenge and the potential for a big catch, the upper
Green has been hard to beat. We've hit the road early,
ensuring that we get fishing before the heat of the day slows
the activity. Hatches of Grey Drakes, Yellow Sallies, PMDs and
caddis allowed clients to fish dries in many of the riffles,
surprised to find how high up fish will lie in the shallows,
picking off bugs. When smaller dries faded, we switched to
larger attractors or short-lined various nymph patterns. While
the fishing could be challenging, the solitude and calm, clear
waters made the Green a fun destination.
Other folks wanting to stay closer to home have been
fishing the Snake with me. And while flows out of Jackson
Lake have made the river higher than normal, the fishing has
been pretty darn good. Most of the fish we've been catching
have been in slower side channels and in shallow riffles. The
fish haven't been huge, but their spunk and hard charging
attitude makes up for their size. We have started to see
bigger fish though, including a monstrous Cutt that ran my
client into his backing, eventually breaking off down stream,
and a big yellow-belly who rose along a fast bank to inspect a
foam creation yesterday. This is a great sign and hopefully
each day on the Snake will yield more and more bigger fish….
Additionally, I had some folks wanting to get off the
beaten path and chose to fish with me over near Dubois, in
the Shoshone National Forest. There, I put them on a favorite
small stream of mine, where brook trout and Yellowstone
cutthroat rose without hesitation to various attractor patterns
and we didn't see a sole all day. Now that July is almost
finished, I expect to fish more hopper- type patterns. Hoppers
are buzzing along the banks, and with some windy afternoons,
the resident fish will start keying in on them. Flat Creek on the
Refuge also opens soon (Aug. 1) and it'll be fun to take folks
out and stalk the weary, trophy cutthroat that feed selectively
along its banks. Hope everyone is getting out and enjoying
summer.
One of John's Dubios trout…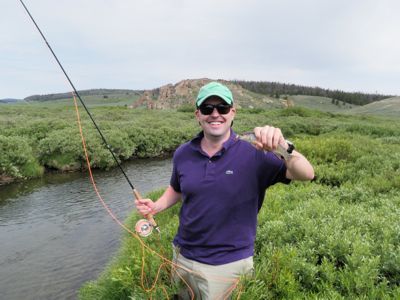 A Brown from the upper Green…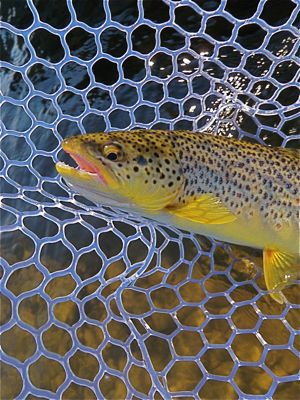 https://tetonflyfishing.com/wp-content/uploads/2019/02/in-da-net.jpg
400
300
testing
https://tetonflyfishing.com/wp-content/uploads/2019/02/tenton-fish-logo.png
testing
2013-07-21 00:00:00
2013-07-21 00:00:00
Different waters, different fish..