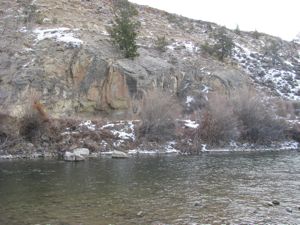 Yesterday, when I began casting in the sunshine, I thought
I was in for a nice day in Wyoming. I figured I had payed my
dues the previous days; fishing in temperatures that never got
out of the 20s. Temperatures that kept my waders and fly line
frozen pretty much nonstop. Yes, it was going to be glorious!
However, shortly after hooking the first of several brown
trout, the sun disappeared behind a constant flow of clouds
coming over the mountains to the west.
Oh well, that's fishing in Wyoming in February.
Fortunately my layers of Gor-tex, wool and fleece kept me
warm and dry.Overall the past few days on the water were
just what was needed despite the weather. At some point I
found some fish rising to midges in the shallows, fooled a few
acrobatic fish with nymphs and got to spend time with Sage,
my old lab who likes to fish nearly as much as me. Not bad
for the third week of February, not bad at all.
Some watchers on the hill….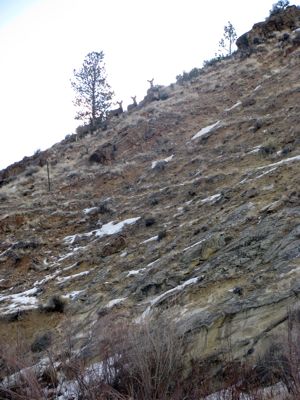 He loved the nymph….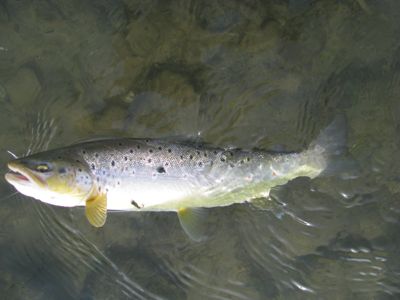 Wyoming water in February…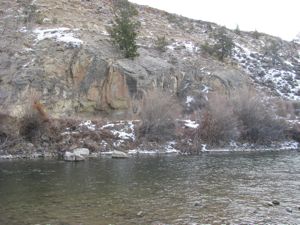 https://tetonflyfishing.com/wp-content/uploads/2019/02/water.jpg
225
300
testing
https://tetonflyfishing.com/wp-content/uploads/2019/02/tenton-fish-logo.png
testing
2013-02-20 00:00:00
2013-02-20 00:00:00
a few days out