The weather's been cold around here lately and as a result I haven't done much in the fishing department. Instead I've been doing a little cross country skiing, tying lots of flies for the upcoming fishing season, strumming the guitar and working on some new paintings. Folks have been booking fishing trips and it's fun to plan days on the water for the upcoming spring, summer and fall. I've also found time to get over to our cabin in Dubois and relax. As many of you know, the cabin is my favorite place. Situated a little west of Dubois, Wyoming, it's tucked back along the upper Wind River and the surrounding wilderness. It's a great place to spend some time, allowing for fishing, hiking, exploring and skiing. This time of year I like to go over and work on projects, fish for a few hours and watch movies.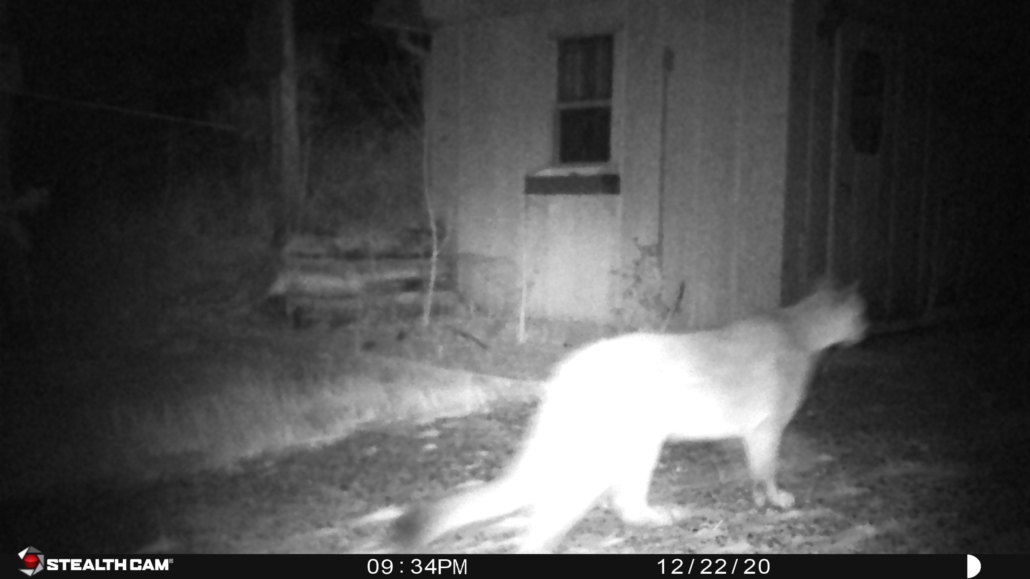 While I was over there this past weekend with Jamie and Lulu, I checked the game cam that's posted on our deck and was excited to see a mountain lion graced us with its presence. Mountain lions are common to this area of Wyoming and while their population is strong, they are very elusive. I've seen them a few times over the years in the flesh, but always at a distance while they lounged around winter kills. Surely they've watched me on occasion in the backcountry, but I haven't noticed.
Mountain lions are solitary creatures up to 7 or 8 feet in length and weighing as much as 150 pounds. They cover a large territory preferring rocky, forested terrain, making Dubois prime habitat. Over the years at the cabin I've seen plenty of tracks and sign but pictures are rare, making this pretty cool! Last year to the day, another one (or the same?) was captured on the game cam.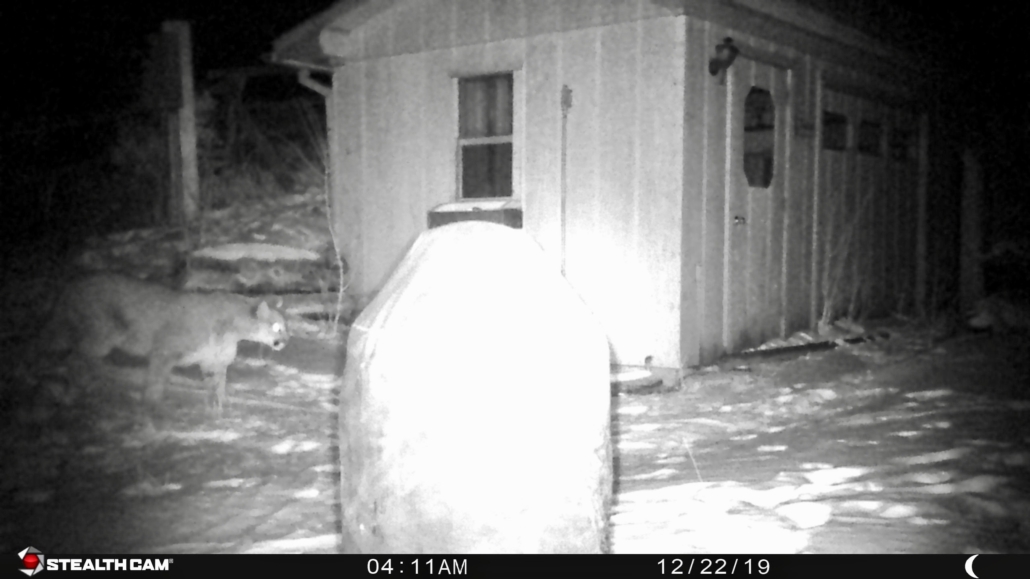 The mountain lion sightings are part of the reason I love the cabin so much (in addition to the great fishing nearby). Despite having a few neighbors, we are part of the wilderness and there's no telling what will pass through. Over the years our game cam has recorded Deer, Moose, Elk, Antelope, Coyotes, Badger, Grizzly Bears and Fox. I keep hoping a wolf will show up (they've been seen in the neighborhood) but so far they remain elusive.
If you're looking for a really cool, all-inclusive fly fishing experience, join me at the cabin and see for yourself why this area of Wyoming is so special! Learn more here- Fly Fishing Cabin Stay
Below is a new painting. The photo isn't best, but you get the idea… head study of a cutthroat trout.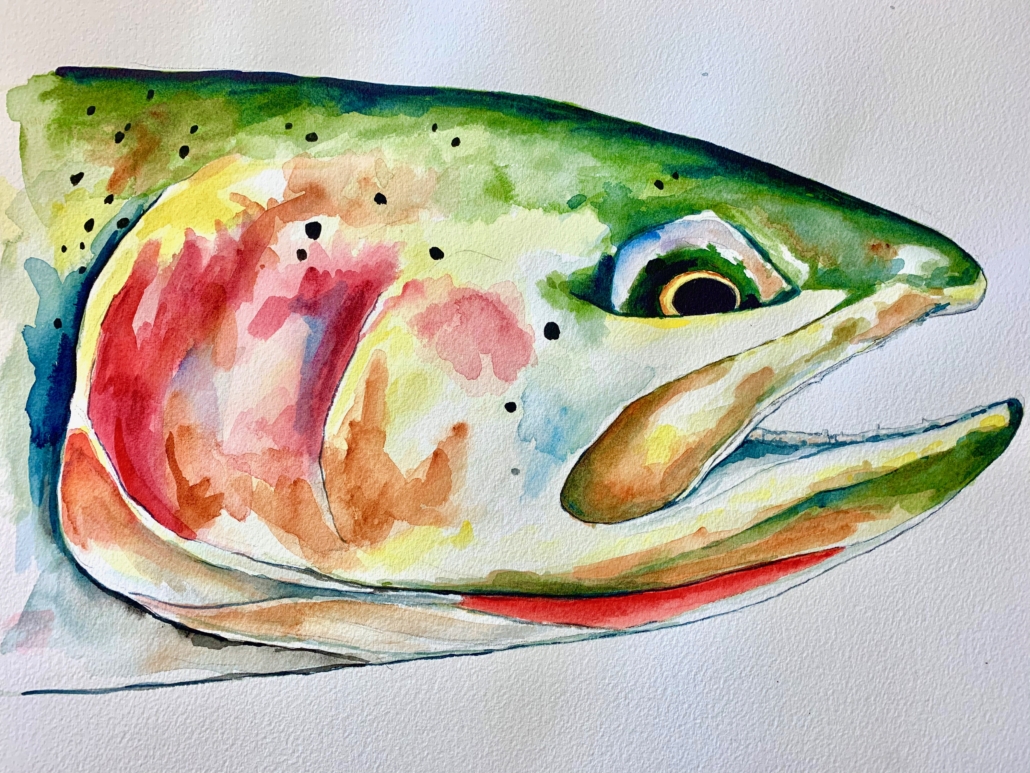 https://tetonflyfishing.com/wp-content/uploads/2021/01/STC_0019.jpg
1440
2560
Nathan Bennett
https://tetonflyfishing.com/wp-content/uploads/2019/02/tenton-fish-logo.png
Nathan Bennett
2021-01-19 11:55:58
2021-01-19 11:56:00
Visitor at the Fishing Cabin