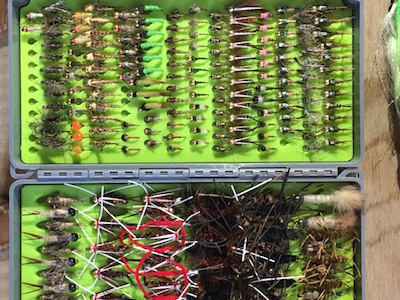 Holy smokes, 2018! Another new year means new fly fishing adventures here at Teton Fly Fishing. I was fortunately to finish the year strong with a few winter wade fishing trips with folks. The Snake treated us pretty well, allowing clients to hook numerous trout and whitefish. Of course these call came on nymphs; especially a caddis pupa pattern of mine.
Nymphing proved successful!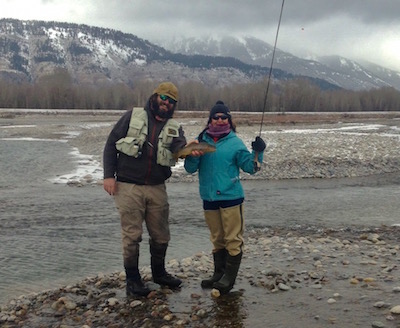 Now as i mentioned, thoughts have turned to the upcoming season. In addition to guiding, I am putting some trips/ideas on paper. Hoping to get down to Flaming Gorge with my friend Matt in the next few month. We try to sneak down in February or March, taking advantage of the midges and BWOs that hatch and the relative solitude in the canyon. It also looks like we're gonna head down to the Bahamas in the spring for a little relaxation and bonefishing. It's always fun planning these trips, giving me something to look forward to during the long winter months.
As far as local fishing opportunities go, I have a few alpine lakes I want to check out on days off. I've also become fond of exploring a fishing small cutthroat streams and there are no shortage around here. While I've fished plenty over the years, there are always new ones to explore and I can't wait to take the 3wt out on them! Time permitting, I'll also squeeze in a car camping/fishing trip or two.
Discovering wild cutthroat in a tiny stream in 2017. Hoping to have more adventures like this in the year to come!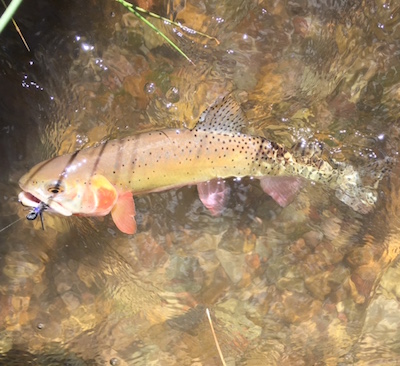 Not a big brown, but one of the prettiest from the past year. Wild, off the beaten path Wyoming waters often yield gems like this.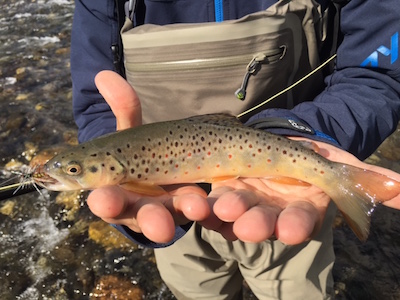 The weather here in Jackson has been pretty mild- no snow falling and temperatures aren't too bad. This has me thinking about wetting a line locally. I imagine there are a few trout that would find a drifted nymph irresistible! In the meantime, i'll continue tying flies and working on paintings.
One of my nymph boxes almost filled. I'm trying to be more deliberate with what flies I tie and fill my boxes with. I don't know if it's neccessary to have a ton of different patterns when I always come back to the same ones time and time again. This box has lots of beadhead in my most productive nymphs for fishing Wyoming freestone waters.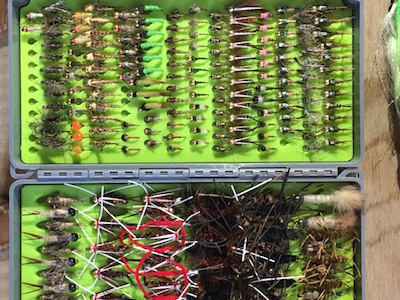 https://tetonflyfishing.com/wp-content/uploads/2019/02/IMG_3200.jpg
300
400
Nathan Bennett
https://tetonflyfishing.com/wp-content/uploads/2019/02/tenton-fish-logo.png
Nathan Bennett
2018-01-07 00:00:00
2020-02-25 13:36:41
New Year