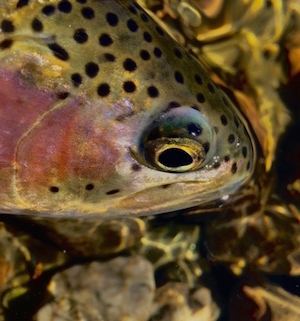 Holy smokes it's October. Summer has disappeared around here making way for fall; one day is warm and sunny, the next it's winter with blowing snow. For those of us who love fishing, fall is prime time. Fish are feeding heavily in preparation for winter, crowds are gone and brown trout take swipes at streamers.
I've continued to be busy guiding visiting anglers. For the most part, days have been really good with folks catching some nice fat cutthroat trout. Last week was challenging thanks to several days of snow and cold temperatures. After two days of tough fishing, Richard finally got into some good fish on the Snake. Hats off to him for keeping a good attitude and sticking with it!
In addition to the guiding, I also had to frame and hang paintings for my art show at the Snake River Brewery. I'm pleased with how things look and the paintings will be up though December. We're having a reception/opening there on Wednesday (the 12th) from 5- 7. Stop by if you're around and say hi.
Guides' day off. I had the pleasure of fishing with Bill and Fred last week. It was fun sharing the boat with these guides and listening to their stories about guiding in the valley. And it was also AWESOME to fish from the boat!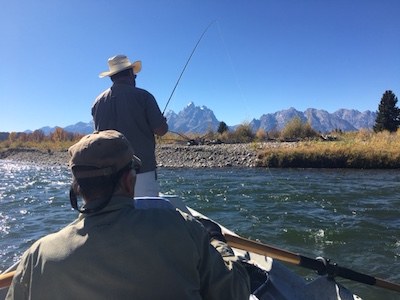 One of the nice cutthroat trout that was feeding on emergers on the Snake. Super fun day floating Brad and Dennis; it took awhile to make it happen, but the fishing was spectacular and the guys had a special day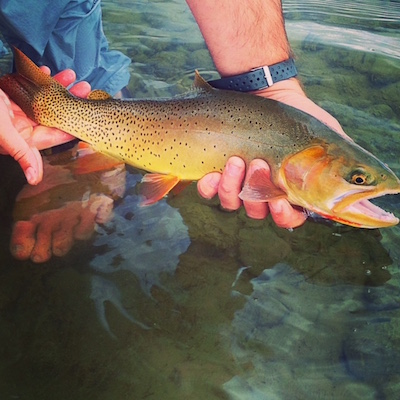 Richard shows off a foul weather trout. The weather threw Rich a curve ball, snowing on him during his days fishing with me. After two really tough days on the water, Richard stuck with it and found success on the Snake.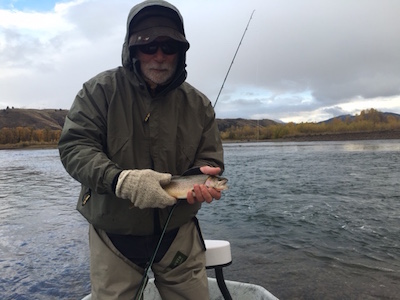 A few of the painting that are hanging at the Snake River Brewery.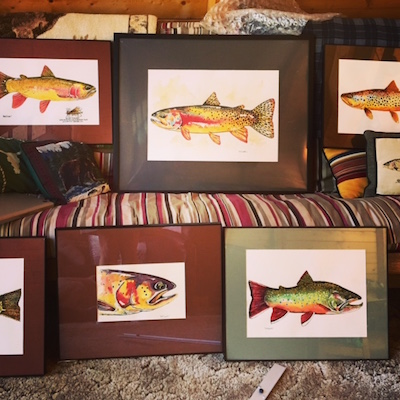 Pretty colors on this rainbow.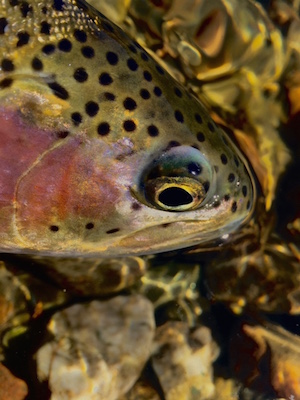 https://tetonflyfishing.com/wp-content/uploads/2019/02/image9.jpeg
400
300
testing
https://tetonflyfishing.com/wp-content/uploads/2019/02/tenton-fish-logo.png
testing
2016-10-09 00:00:00
2016-10-09 00:00:00
October