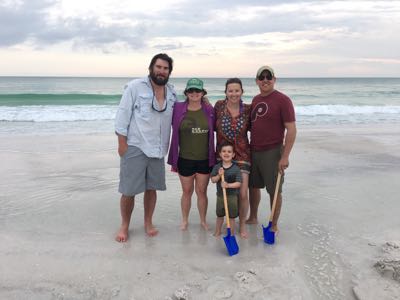 After spending a week in Florida, I'm back home in Jackson Hole. Overall it was a fun trip. We met up with friends, Kurt and Kelly and their 3 year old son at the Tampa airport and then headed west to Anna Maria Island on the Gulf side. While this was more of a "family" trip, Kurt and I did do a fair amount of fishing but walked away a little disappointed, managing only a handful of sea trout and lady fish. Our main target, Snook on the beaches, never materialized. We talked to other anglers who reported the same thing. In addition to prowling the beaches, we were also treated to some days fly fishing in the shallow mangroves courtesy of our friend, captain Matt. It was awesome to explore the Bay and see the diverse sea life with an Anna Maria local. Matt isn't a fly fisherman, but he's damn good with a boat and was more than happy to push Kurt and I around in search of Snook. Things in the mangroves were quiet too, save the huge School of Mullet that I've come to hate (Mullet eat algea and don't give two shits about a well presented fly!). By far, the coolest sightings involved Manatees and dolphins; some of which swam beside the boat! Enjoy some pics…
Kurt and I on the beach looking for Snook the first morning on Anna Maria. By all accounts, they should've been there. Unfortunately we never saw or cast to any.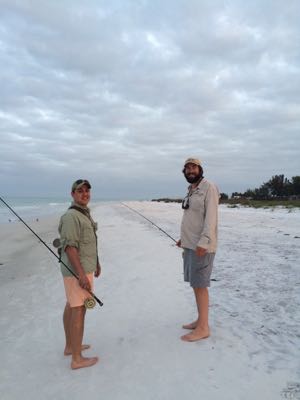 Kurt shows off a nice Sea trout. Sinking line and a Schminnow proved effective, allowing Kurt to bring several of these guys to the boat. Thanks Captain Matt for finding them!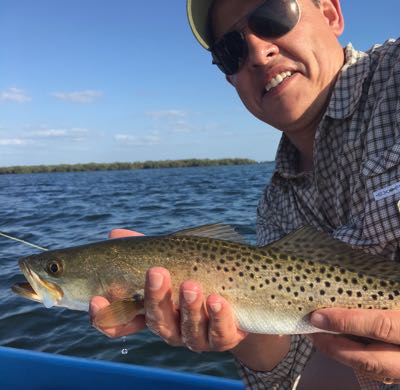 One evening while working our way through some channels, we were treated to a group of dolphins fishing and playing around us. Several times the dolphins surfaces right beside us. At one point I tried to touch them but came up short by a few inches…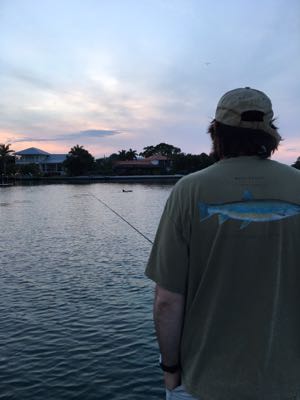 A lone ladyfish one evening. I like the ladyfish. They fight and jump hard making for a fun fight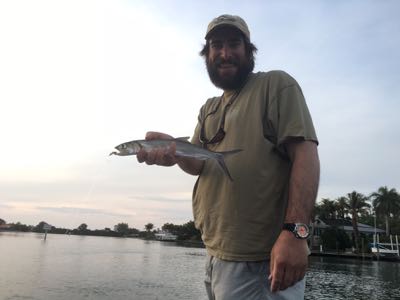 Some storms passed through our last day on Anna Maria. Here's a shot of the Gulf from our beach.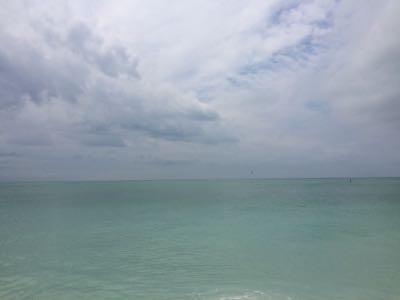 Gotta have a family picture. The Bennetts and Weavers pre dinner. Always fun catching up with these guys!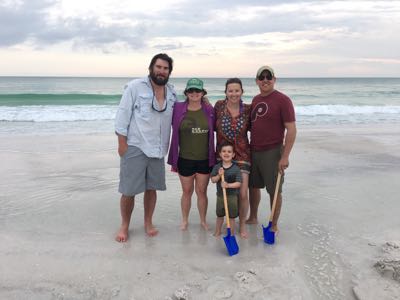 https://tetonflyfishing.com/wp-content/uploads/2019/02/bennetts-and-weavers.jpg
300
400
testing
https://tetonflyfishing.com/wp-content/uploads/2019/02/tenton-fish-logo.png
testing
2016-04-18 00:00:00
2016-04-18 00:00:00
Florida