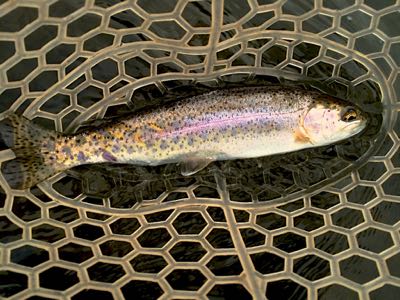 Seeing as the thermometer said 33 degrees outside, I couldn't resist wetting a line. Taking down the christmas lights could wait! I headed to the Snake to scout some side channels. I walked, no trudged up river, following one braid after another hoping to find a pod of cutthroat trout sipping on midges. Unfortunately my fishing turned into more of a hike. A lot of the water I thought might be productive was frozen over, save a thin ribbon of current here and there. I ended up walking a giant loop in the river bottom, casting a few times here and there but really not coming across any water that excited me. Eventually I got back to the bridge and nymphed a seam/ shelf that I've hooked a few fish at before. It wasn't long before I stumbled into a decent cutthroat (who came off before a picture could be taken) and a few whitefish. I rambled on down river and hit a few more pieces of water but never saw another fish. I did come across some mountain lion tracks though….
It never hurts to get out and I did enjoy the quiet. At least I can cross that area off my map and focus on other areas this winter with the fly rod.
Below are a few pics from fishing the wind last week. Finally got around to downloading them…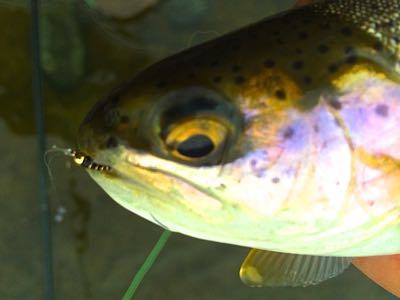 Gotta respect the zebra midge; a great pattern for winter fly fishing in Wyoming!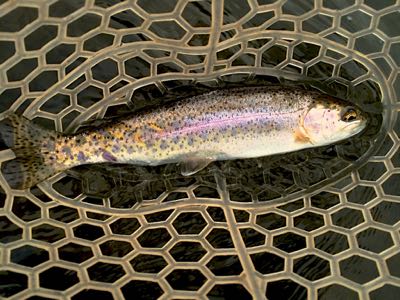 Not the biggest rainbow, but a pretty one. 
https://tetonflyfishing.com/wp-content/uploads/2019/02/today3.jpg
300
400
testing
https://tetonflyfishing.com/wp-content/uploads/2019/02/tenton-fish-logo.png
testing
2016-01-14 00:00:00
2016-01-14 00:00:00
Trudging, casting and freezing