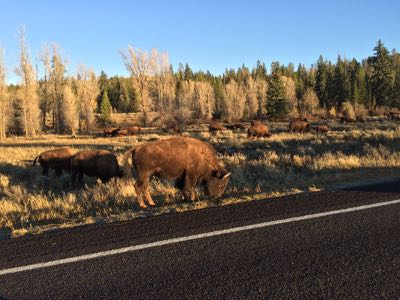 Here's a shot from the Firehole Canyon in Yellowstone National Park. Anglers Craig, Mark and Bob spent a day with me on the Firehole. Fishing was tough due to blue-bird skies and warm temps (the bugs never hatched). Despite this though we had a great day in the park!
I've been busy around here, finishing up the guiding season with a bang. Some great return clients mixed in with some new folks have made the past few weeks really fun. Overall the weather round here in Jackson Hole has been fantastic- lots of sun and warm temperatures. Fishing trips have had us headed in all directions; south to the Salt, West to Snake, North to Yellowstone National Park and east to Dubois. I'll be honest, while I enjoy the sunshine, I do think it has made the fishing a little more challenging. Clients have had good days on the water but have definitely had to work for their fish. Some clouds would surely get some hatches swinging.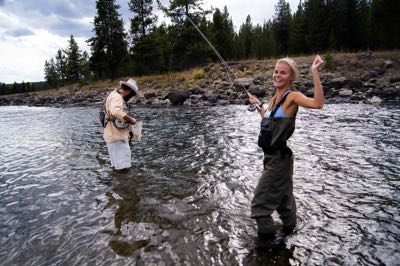 Lydia is all smiles after catching some fish on the the Snake river. Not bad for a first timer!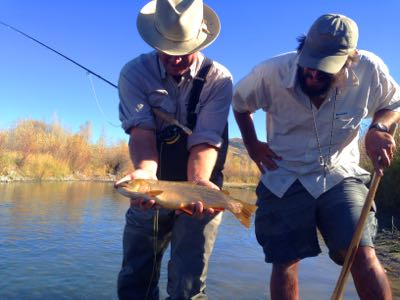 Craig and Wyn spent their final day floating the Snake. We had a great day on the water with this catch being the highlight. Craig worked this guy with various patterns before fooling him with a size 6 chernobyl ant.
Today begins a bit of fishing vacation for me. My friend Kurt arrives this afternoon and we'll be fishing together for the next week or so. Plans include some time at the cabin, a float on the Bighorn, South Fork and Salt, throw in some wade fishing on the Henry's Fork and we've got some fine fishing ahead of us.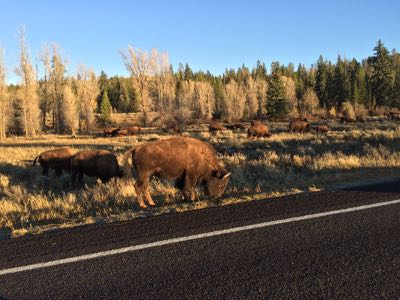 The buffalo were on the move the other night. When the herd moves across the highway, traffic stops. Not a bad way to spend part of the work commute
https://tetonflyfishing.com/wp-content/uploads/2019/02/buff.jpg
300
400
testing
https://tetonflyfishing.com/wp-content/uploads/2019/02/tenton-fish-logo.png
testing
2015-10-12 00:00:00
2015-10-12 00:00:00
October