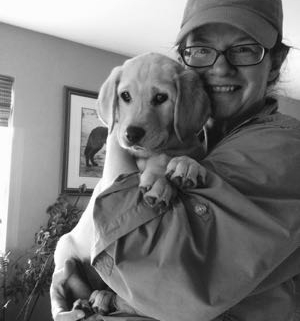 I've been busy towing the drift boat around lately, floating clients on the Green and Snake rivers. Both are in good shape and fishing pretty well. It's nice to pull on the oars while watching my anglers cast stonefly patterns to eager fish.
I had a day off this past weekend and told my lady I was taking her fishing (she sometimes gives me a hard time that we don't get out on the water together as much as we'd like- I have to agree). So off we went, boat in tow; heading south to the Hoback. We had a great day on the water with Jamie fishing like a champ. Most of her fish were caught with yellow stonefly patterns, although a peacock PMX also did well.
Jamie bringing in a snake river cutthroat trout in the Hoback canyon…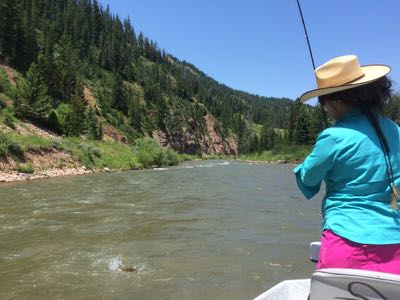 Fruits of her labor… A lot of eager fish hit her stonefly patterns.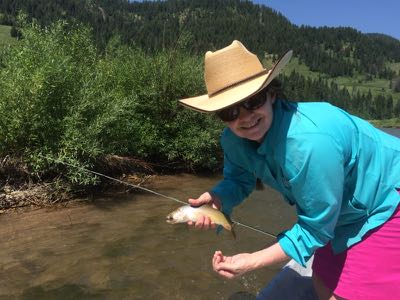 Now for the dog news…. We decided to get back on the horse and get a new pup. Lulu is a 9 week old yellow lab. Her temperament seems great (she's curled up at my feet) and I can't wait to teach her the ways of the water…
Jamie and Lulu…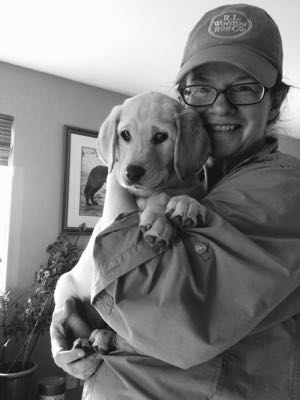 https://tetonflyfishing.com/wp-content/uploads/2019/02/j3.jpg
400
300
testing
https://tetonflyfishing.com/wp-content/uploads/2019/02/tenton-fish-logo.png
testing
2015-07-01 00:00:00
2015-07-01 00:00:00
A little family fun amongst the busy season