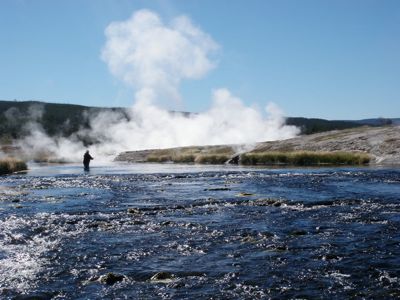 Another fishing season has come and gone in Yellowstone
National Park. This past Sunday marked the end of fishing in
the park, at least until next Memorial Day weekend. I was
fortunate enough to spend some time on several of the Parks
famous trout waters; both guiding visiting anglers and fishing
on my own.
Jackson Hole's proximity to Yellowstone makes it a great
place to spend a day (or more) vying for the attention of the
wild fish that live up there. Most of my trips up north with
clients consisted of fishing waters in the southwestern part of
the park; famous waters like the Firehole, Gibbon, Madison
and upper Snake. Besides amazing scenery, these rivers have
healthy populations of Rainbows, Browns, and in the upper
Snake, Cutthroat trout. I enjoyed introducing clients to these
waters, helping them match hatches (and swing wet flies and
nymphs) and experience the awesomeness of our first national
park. Below are a few pics from this past season.
Mark hooked up with a Brown trout on the Firehole
River. June and early July meant PMDs on the Firehole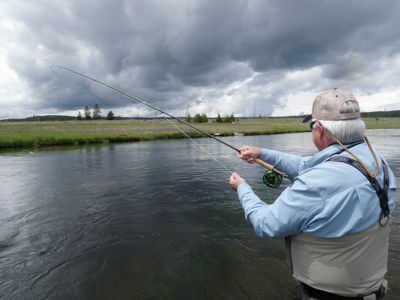 Steve caught this amazing Cutthroat trout while
fishing on the upper Snake river in Yellowstone National Park.
It was quite a sight watching this fish rise slowly to a well
placed royal trude.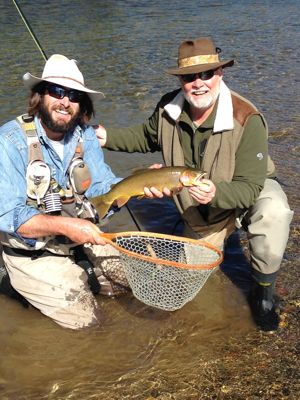 This old, beautiful female wolf didn't seem to mind
us, eventually going her own way into the forest in the Lamar
valley.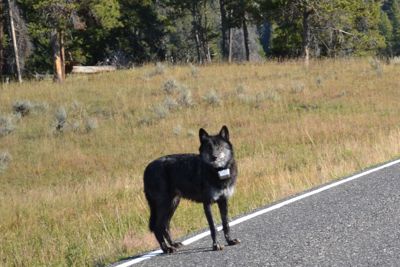 Kevin lands a Firehole river rainbow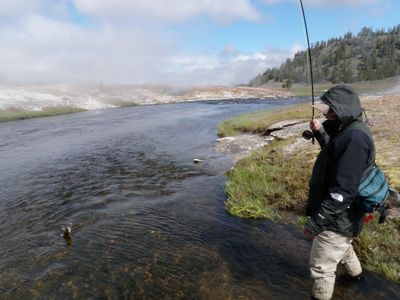 On a rare day off, I got to check out the fishing in
the Black Canyon of the Yellowstone river; well worth the
effort!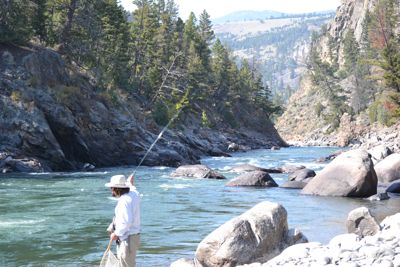 A client makes a cast to rising fish on the Firehole
this fall.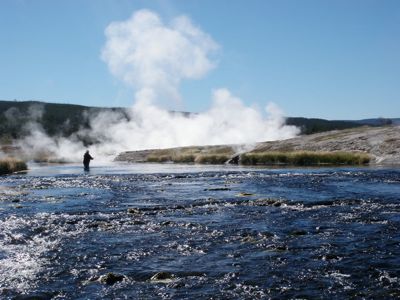 https://tetonflyfishing.com/wp-content/uploads/2019/02/ynp2.jpg
300
400
testing
https://tetonflyfishing.com/wp-content/uploads/2019/02/tenton-fish-logo.png
testing
2014-11-05 00:00:00
2014-11-05 00:00:00
Another season's passing