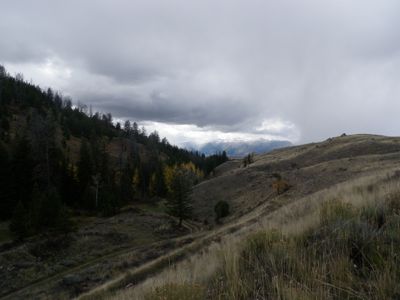 Thought today would be a good day to introduce the pup to
fly fishing. A favorite small stream seemed like the best place
to ease into things. In the interest of time (an 8 week old pup
can only do so much) I decided to head straight to a known
hole.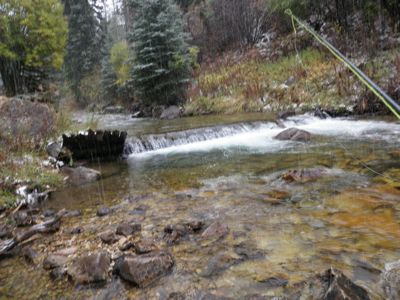 After checking out the water, Ruby James decided to
hunker down and stay warm during some snow showers. This
gave her a front row seat, although I'm not sure how interested
she was.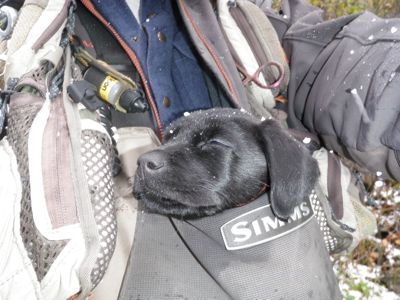 I don't know if I could've hooked a prettier trout to show
the pup. The colors on this fish were fantastic and the size
wasn't bad either (it's great when small waters surprise you!)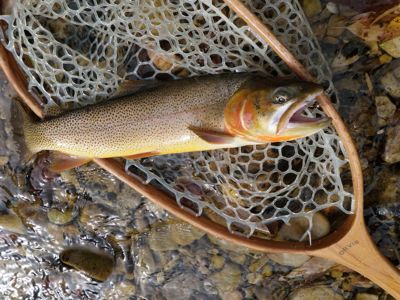 Ruby James' first trout encounter. She didn't seem to care
much which is good for fish and fisherman.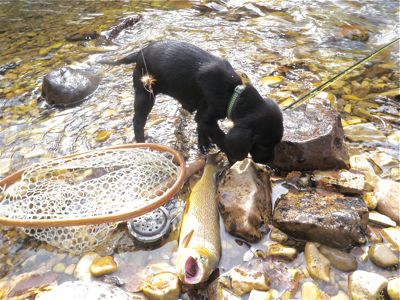 Beautiful spots up close and personal. (should make for a
cool painting this winter)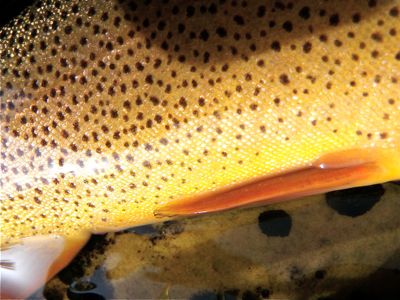 While not native to the Rockies, I do have a soft spot for
the Brookie; especially when their showing off their spawning
colors.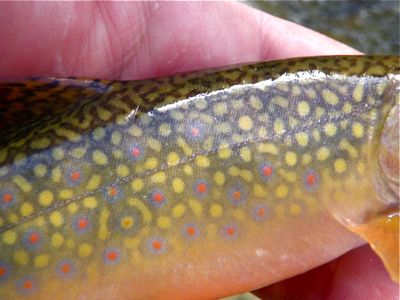 Snow showers moving through the valley signify an end to
the summer/ nice fall weather.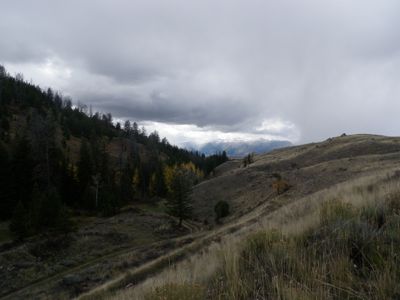 https://tetonflyfishing.com/wp-content/uploads/2019/02/rj7.jpg
300
400
testing
https://tetonflyfishing.com/wp-content/uploads/2019/02/tenton-fish-logo.png
testing
2014-10-01 00:00:00
2014-10-01 00:00:00
Small water, some snow and a dog's first fishing trip