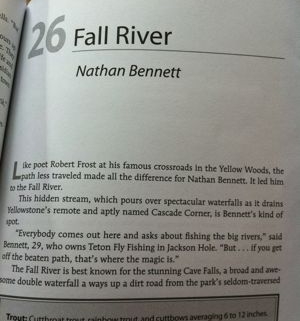 Always on the prowl for good regional fly fishing books, I
thought I'd give folks a heads up on a great book about fly
fishing in Yellowstone, written by fisherman, freelance
journalist and rocker, Nate Schweber. Schweber's book,
Fly Fishing Yellowstone National Park, an insider's guide
to the 50 best places, came out a few months back and
I've been meaning to mention it, but haven't found the time
until now.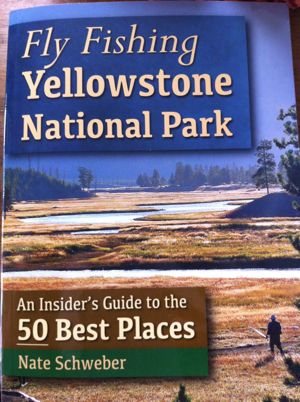 While there are many good books about fishing in our first
National Park, Nate's take is a little different; not so much a
how-to book, as much as a personalized account of special-
waters and memorable moments told by a collection of
fisherman such as Tom McGuane, Jimmy Carter, etc. You can
even read a chapter/interview with yours truly about fishing
the Fall River. (who would've thought the "Powers that Be"
would allow me to share pages with Dick Cheney…)
Schweber's book is a great read and deserves to be on
your bookshelf. Plus, Christmas is coming and it'd make a
great gift….. Get it here.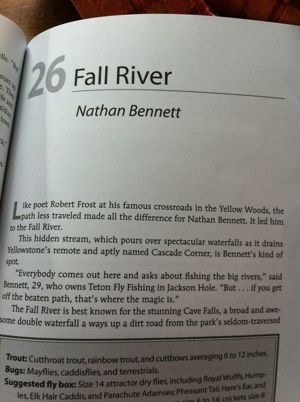 https://tetonflyfishing.com/wp-content/uploads/2019/02/book2.jpg
402
300
testing
https://tetonflyfishing.com/wp-content/uploads/2019/02/tenton-fish-logo.png
testing
2012-11-09 00:00:00
2012-11-09 00:00:00
Interviewed in a great book on Fly Fishing Yellowstone