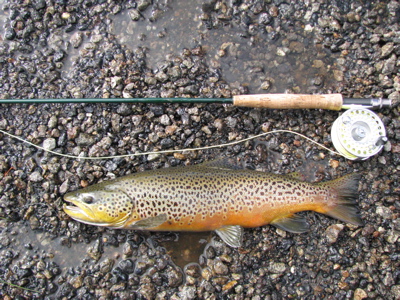 Things around here in Jackson have slowed dramatically
over the past week. It's as though someone threw a switch.
Streets are quieter, rivers less crowded and trees have gone
from green to mustard yellow. With only a handful of guided
trips on the calendar this month, I am now focusing attention
on my own fishing. Gone are the sandals and hoppers, replaced
with waders, tiny mayflies and streamers.
Watching the snow fall outside this morning, it's only
fitting to talk about transitions. October brings change to the
Northern Rockies. While snows and shrinking daylight warn of
the encroaching winter, they also mark some of the best
fishing around, ushering in thick blue wing olive hatches and
large fall- run brown trout. No fisherman around here would
think of going out this time of year without a handful of tiny
olive mayfly and emerger patterns (packed snugly inside his
gor-tex jacket of course). At the same time, there are some
truly large brown trout who need attention too. Fortunately, in
addition to the tiny dries, there's another large box of flies,
designed to be swung, in hopes of enticing one of these trophy
trout,
whose colors coincidently match the cottonwoods and aspens
that line the riverbanks.
October fishing around Jackson…better get out before
winter's here.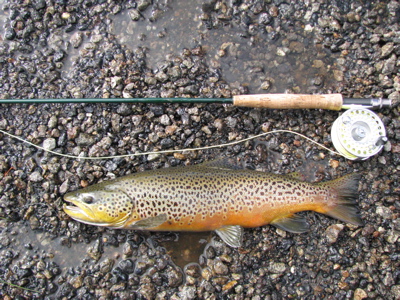 https://tetonflyfishing.com/wp-content/uploads/2019/02/br.jpg
300
400
testing
https://tetonflyfishing.com/wp-content/uploads/2019/02/tenton-fish-logo.png
testing
2011-10-06 00:00:00
2011-10-06 00:00:00
October