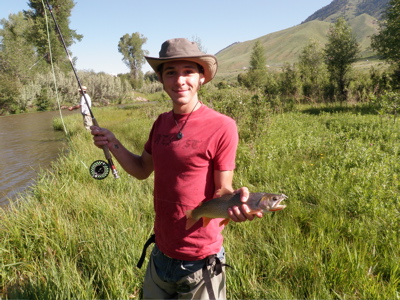 Recently I headed north to Yellowstone in search of trout.
Because of the holiday crowds, my friend Matt and I avoided
popular waters and focused on a few lesser known gems that
usually offer up some good fishing when all the water around
Jackson Hole is high and muddy. This year though things were
different. What once was pocket water and long, slow runs was
now a raging torrent comprised of rapids and waves. It became
clear in a hurry that we weren't going to find much fishable
water. Adding insult to injury, mosquitoes covered (and
devoured) every inch of exposed skin when we stopped for a
drink of water or a pointless cast. Still, we had a great time
and even managed to catch a few small brown trout which, on
a two weight, makes for great fun.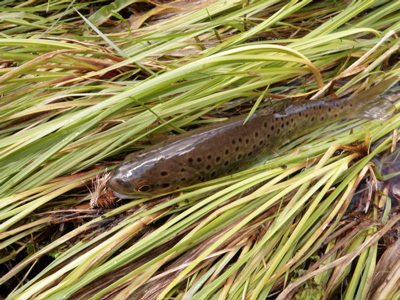 Back home here in Jackson things are still a wash with
snow runoff. I spent Sunday morning helping Joe and his son,
Brennan learn about fly fishing. They did a great job working
the water with nymphs and streamer and despite the slow
catching, had a great time getting some time out on the water.
Brennan ended up showing his dad how it's done, landing a nice
cutthroat on a nymph.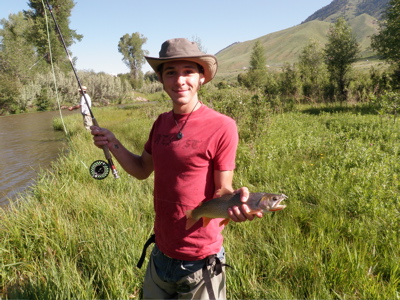 https://tetonflyfishing.com/wp-content/uploads/2019/02/P7020014.jpg
300
400
testing
https://tetonflyfishing.com/wp-content/uploads/2019/02/tenton-fish-logo.png
testing
2011-07-05 00:00:00
2011-07-05 00:00:00
Out and About