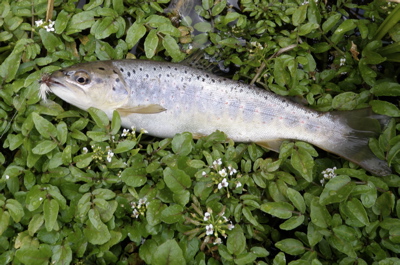 With spring coming (slowly), I've begun daydreaming
about upcoming fishing trips. Some trips are planned already-
two weeks of bonefishing and relaxing in the Bahamas, a
weekend road trip for Wyoming trout, and Yellowstone's
opener. Others are only starting to materialize. And it's these
trips, the ones to new waters closer to home, that have me
most excited.
Every season, in addition to my usual haunts, I try to
explore new trout water. I'm hoping that this season will be no
different. It could be a new stretch in a familiar drainage or a
completely different stream, just so long as it's fishable! And,
while I enjoy fishing the big rivers around here (ie. The Snake,
Hoback, Gros Ventre), it's the small streams that really
intrigue me. I've already begun studying local maps, noting
small blue lines and off the beaten path places that I've
meaning to get too, but haven't yet.
Two such places stand out from last season.
On a hot day in early July, when it was clear that our first
choice fishery wasn't in the mood to cooperate, my friend and I
decided to jump ship and explore lesser known water. This
particular stream, the kind of water that gets passed over
when headed to more popular locales, had caught my eye
years earlier. It turned out to be a great choice, offering us
new country and plenty of small, eager brown and cutthroat
trout.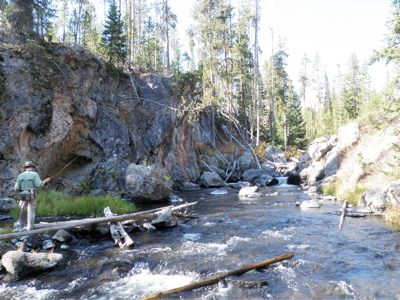 Another was found haphazardly after scouting a prominent
river in southern Wyoming. This one was a real gem; a small
spring creek rising up from the ground, stuffed with aquatic
grasses and some of the most beautiful brown trout I have
had the pleasure of catching. Despite thunderstorms reining
over us in the little canyon (you shouldn't fish in
thunderstorms), Sage and I moseyed through thigh high, ochre
colored grass, casting Blue Wing Olive to hungry trout.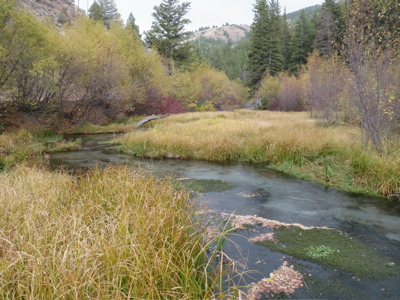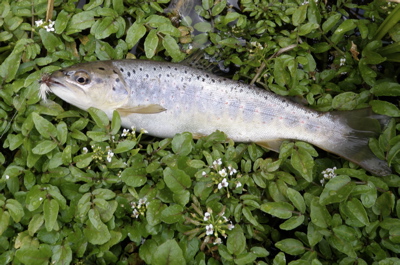 Exploring streams like these make my fishing seasons
complete. Most don't offer the biggest fish in the world
(although there are surprises!), but they do give me the sense
of adventure and discovery that is increasingly harder to find
in the world today. Hope you have a few adventures of your
own planned for 2011!
https://tetonflyfishing.com/wp-content/uploads/2019/02/sc2.jpg
265
400
testing
https://tetonflyfishing.com/wp-content/uploads/2019/02/tenton-fish-logo.png
testing
2011-03-20 00:00:00
2011-03-20 00:00:00
Planning, Daydreaming and Exploring Trout Water