I returned recently from spending 4 days fly fishing in Belize. Permit were the target of our trip and they lived up to their reputation; moody, elusive and frustrating. I had fished for Permit before in the years that Jamie and I frequented Xcalak, MX and even caught one, but this was the first time I ever went fishing exclusively for Permit. We stayed at the Blue Horizon Lodge, a fantastic, small fly fishing lodge located on an island off the southern coast of Belize. Each day we set out fishing the many, many Permit flats in the area. For whatever reason, fish didn't cooperate. Despite being known as the "Permit Highway", fish were hard to come by. Each day out, the six of us saw a few Permit, both from the bow of the boat and also while wading on foot. Most of these fish were moving quickly though and not keen on giving us many opportunities. Fortunately in addition to searching for Permit, there were other game fish to cast to; various Jacks, bonefish, triggerfish, snapper, bonita, etc. These other fish helped put the occasional bend in the rod while searching for the main target. Guides seemed frustrated by the lack of fish and we did our best to put out good casts when shots presented themselves.
While I had 2 or 3 solid chances, getting a few casts at feeding Permit (who ignored my flies) the Gods smiled on me the last day on the water when Ivan and I made a long run north to some turtlegrass flats along the reef. After motoring for over an hour, we reached our destination. Within ten minutes of wading shallow coral we spotted a big Permit feeding in the shallows. I made a few casts at it with an olive Bauer crab and the fish aggressively turned on my fly and ate it. I strip set and watched as my line went tight and the fish bolted for the reef. A few seconds later my line went slack and the biggest Permit of my life was gone, it's big black fins disappearing into a cut in the reef and out into open ocean. He had broken me off in the shallow, rocky coral. Heartbreaking! Since it was early in the day, I tried to shake it off and tell myself we'd find another one. Unfortunately that's all she wrote and I consoled myself with rum and hand-rolled cigarettes that night at the lodge.
While we didn't catch any Permit, we had a great time in Belize. Permit fishing is notoriously difficult, frustrating, etc. and we all agreed we would happily do it again. I can't say enough about the quality of the guides we fished with, the staff that put up with us and beauty of Belize. Time to start saving my pennies for a future trip!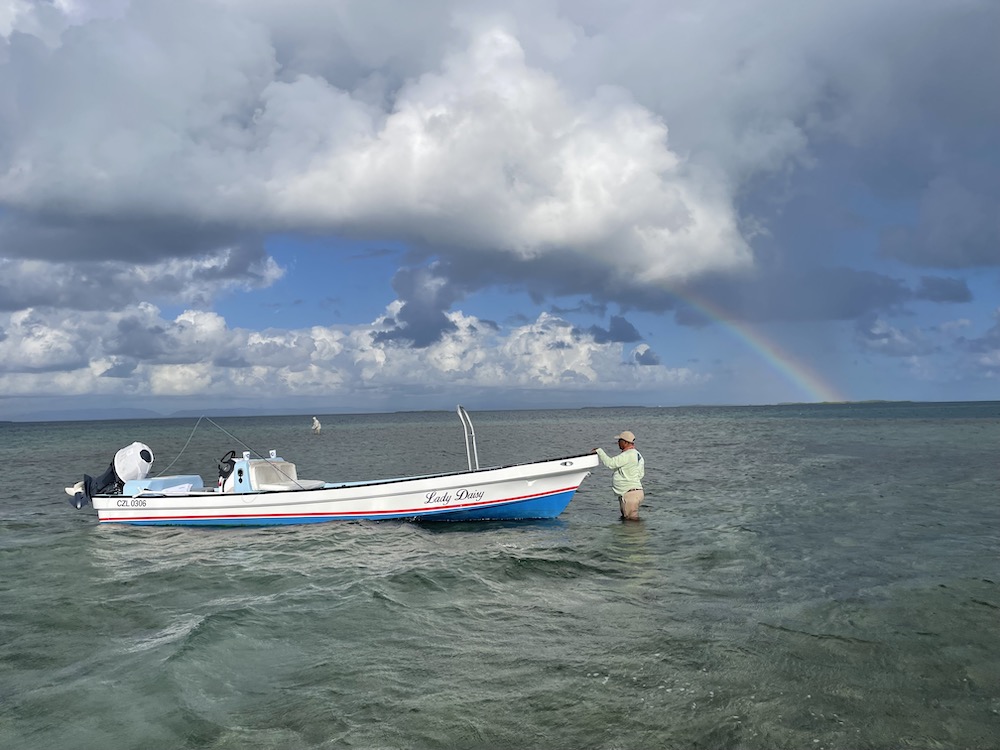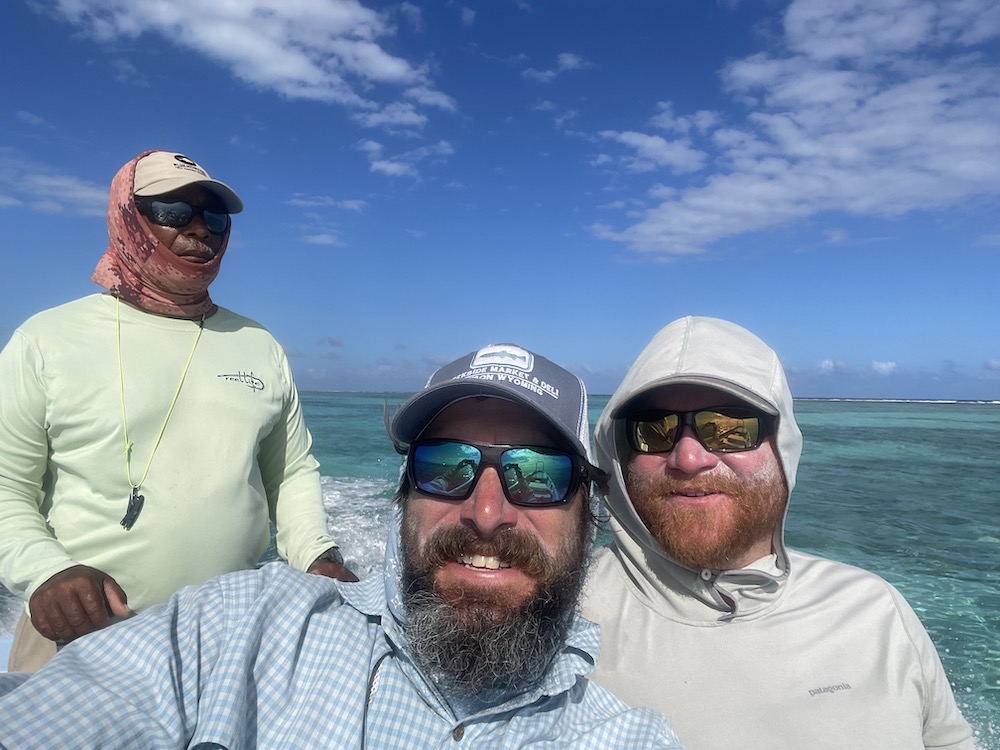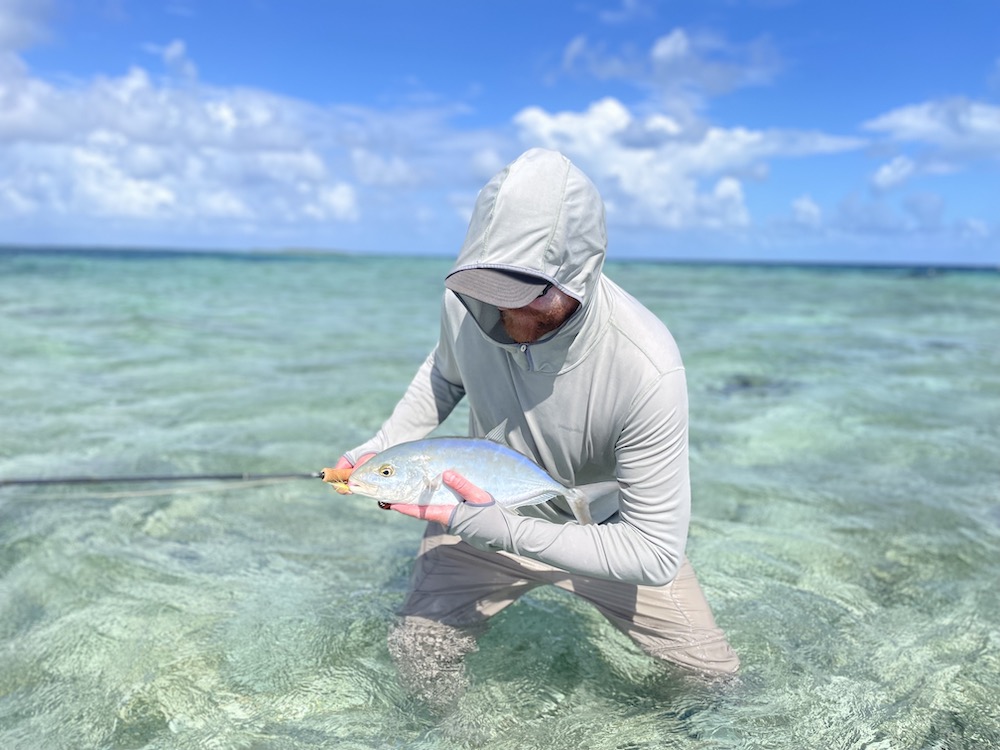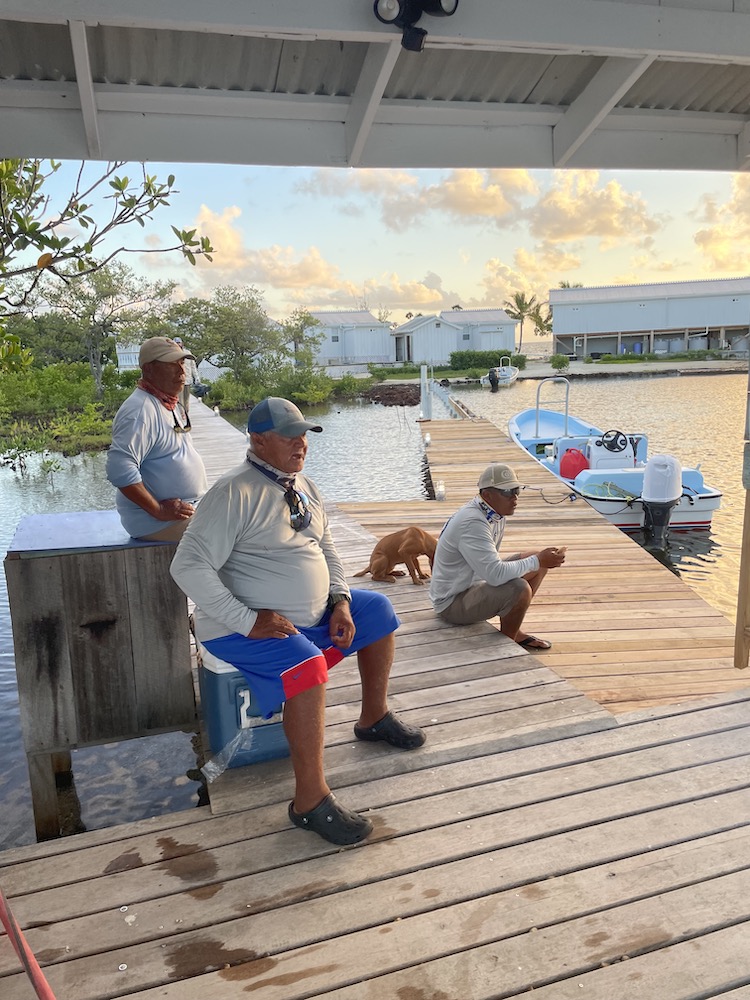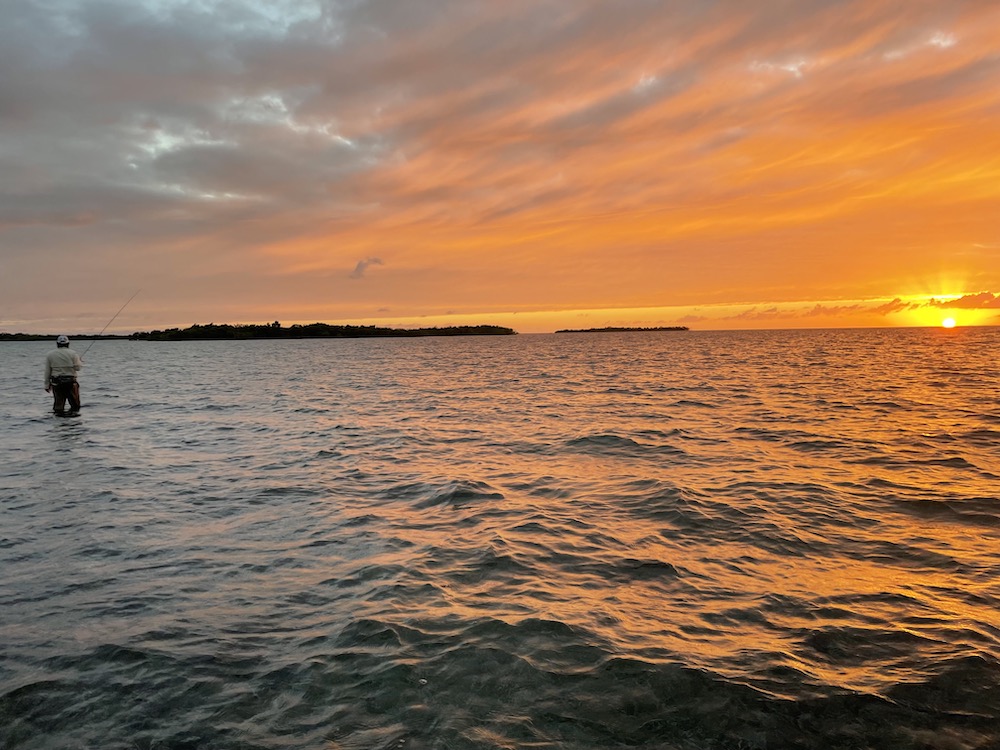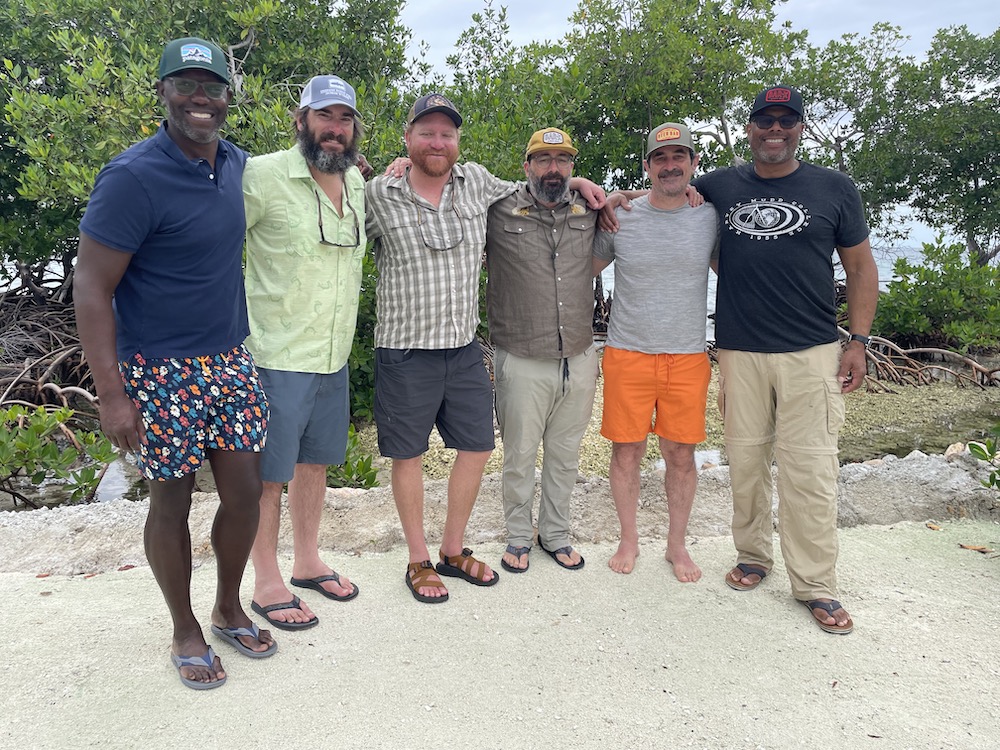 https://tetonflyfishing.com/wp-content/uploads/2019/02/tenton-fish-logo.png
0
0
Nathan Bennett
https://tetonflyfishing.com/wp-content/uploads/2019/02/tenton-fish-logo.png
Nathan Bennett
2021-12-24 07:10:29
2021-12-24 07:10:30
Back from Belize